Founded by a dynamic duo, Ubindi is a SaaS tool that empowers independent instructors passionate about passing on their skills and knowledge.
Ubindi materialized in the spring of 2020 when the world was lock-down with the COVID pandemic, and as such, this period witnessed a significant shift towards online platforms. Ubindi emerged as a support beacon for independent instructors transitioning to online teaching.
Ubindi has been a Simple Analytics user from the first hour. We caught up with Alex to discuss how they use Simple Analytics.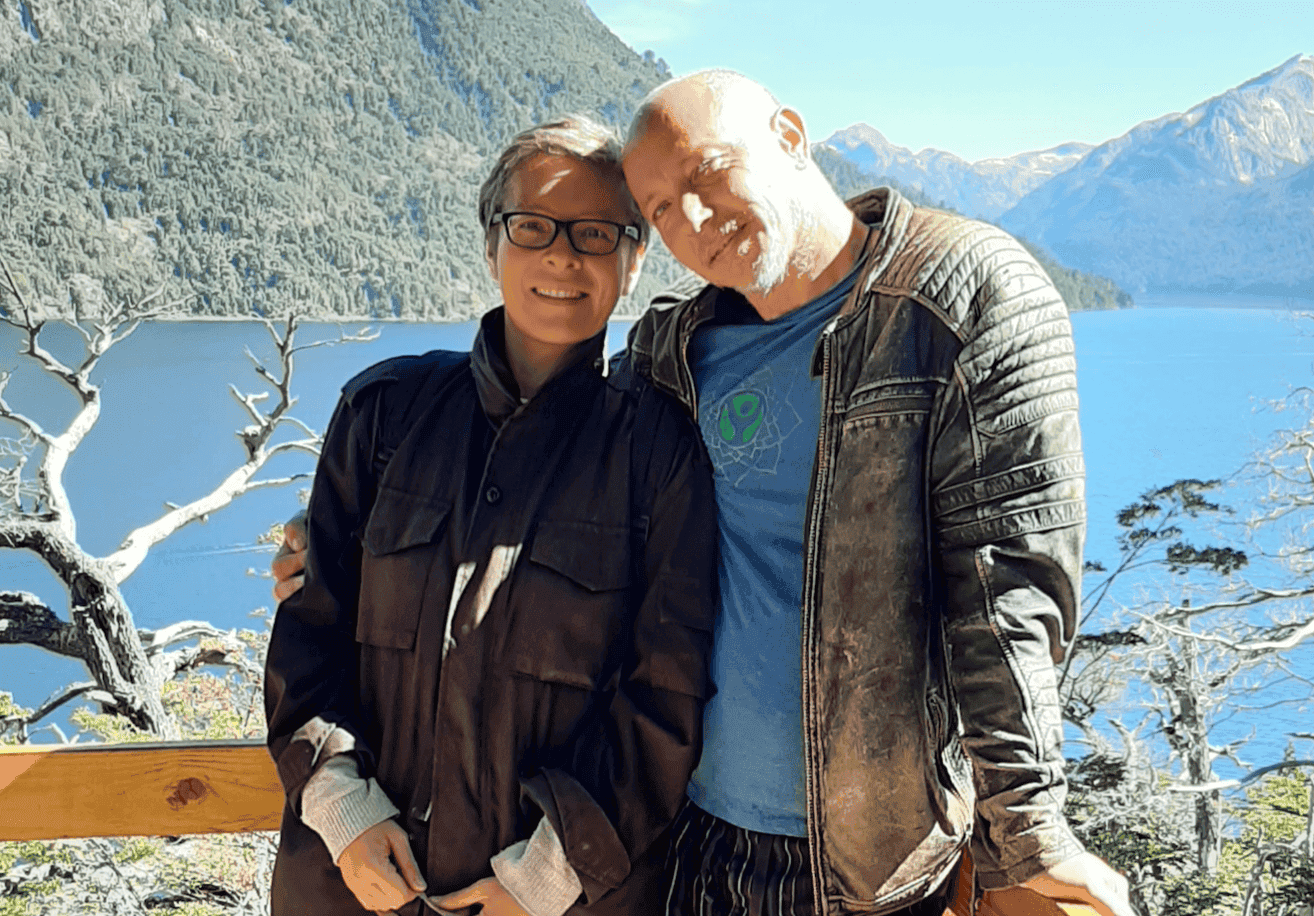 Alex & Alex from Ubindi
Let's dive in!
The Need for a Simple Analytics Tool
In their previous venture, YogaTrail, the founders had relied on Google Analytics for data analysis. Despite its extensive capabilities, they found Google Analytics overwhelming and time-consuming, particularly regarding setting up campaigns and tracking user actions.
They realized that most of the features offered by Google Analytics were irrelevant to their business model. Most organizations won't use 95% of the functionalities in Google Analytics.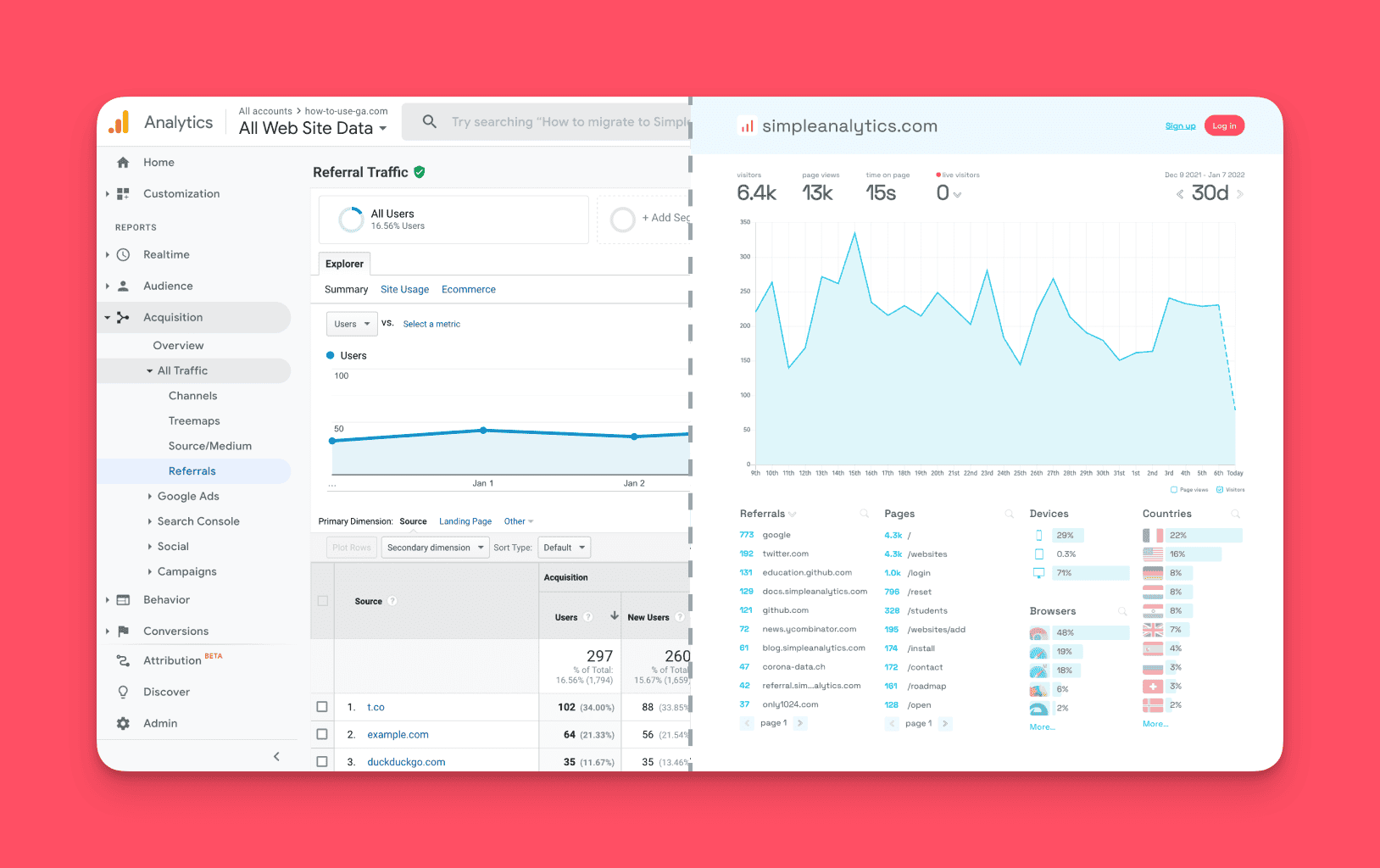 Another pressing concern was the seemingly intrusive nature of data collection by Google, which raised questions about data privacy. Ubindi is a company that cares about its users and website visitors. These values do not stroke with using Google Analytics.
The Discovery of Simple Analytics
The quest for a simple, user-friendly, and privacy-centered analytics platform led Ubindi's founders to Simple Analytics.
The platform's commitment to privacy and its easy-to-use interface aligned with Ubindi's mission and values. Integrating Simple Analytics eliminated the need for intrusive GDPR compliance pop-ups while fostering a responsible attitude toward user data.
The Shift to Simple Analytics
The decision to switch brought about significant changes in how Ubindi handled data. Simple Analytics provides a concise weekly report via email, summarising the site visits and offering comparisons with previous weeks. This snapshot was sufficient for their needs, reducing the time spent analyzing data to less than a minute.
However, if they wished to delve deeper, Simple Analytics provided quick access to detailed information about user demographics, devices used, browser types, and page performance.
The Benefits of Simple Analytics
The adoption of Simple Analytics by Ubindi has proven to be beneficial in several ways:
Time-saving: The straightforward weekly reports have reduced the time spent on data analysis, freeing up resources for other crucial tasks.
User privacy: With Simple Analytics, Ubindi can assure its users that their data is secure and their privacy respected.
Ease of use: Simple Analytics' clean and intuitive interface allows for easy navigation and quick access to deeper insights when required.
Simple Analytics is worth considering if you are a SaaS company that values user privacy and seeks a simple yet effective analytics solution.
Its modest cost, ease of setup, and strong focus on privacy make it an excellent choice. As more and more consumers become aware of data privacy issues, choosing privacy-respecting tools like Simple Analytics will reinforce your company's commitment to protecting user data, thereby building customer trust.
Conclusion
In the digital age, where data is the new currency, the importance of respecting user privacy cannot be understated. Simple Analytics is a viable alternative for businesses seeking a straightforward and ethical analytics solution.
The journey of Ubindi from its inception to its current success was made smoother by its partnership with Simple Analytics.
Simple Analytics helps us to deliver what we promise and to be an ethical company.
Feel free to give Simple Analytics a try and see for yourself!