TARDIS Guide is a hobby project that serves as a guide to Doctor Who, a British science fiction television series broadcast by the BBC since 1963.
It's built by Shaun, who is a web developer who likes to create hobby projects just like TARDIS Guide.
It enables people to record stories they have accessed, rate them, highlight favorites, and document the products they own, right from DVDs, Blu-rays, CDs, and books.
It is currently a work in progress, and the website stands near completion. We caught up with Shaun to discuss why he uses Simple Analytics for her hobby projects.
Let's dive in!
The UK Government chose Simple Analytics
Join them
Previous Analytics Experience
Committed to user privacy, Shaun decided not to introduce Google Analytics on TARDIS Guide right from the beginning. While she had used Google Analytics while running a web development company, GDPR's introduction brought to light the privacy implications associated with it.
Issues like intrusive "Cookie banners" and incomplete data from users who did not click "Accept" posed challenges.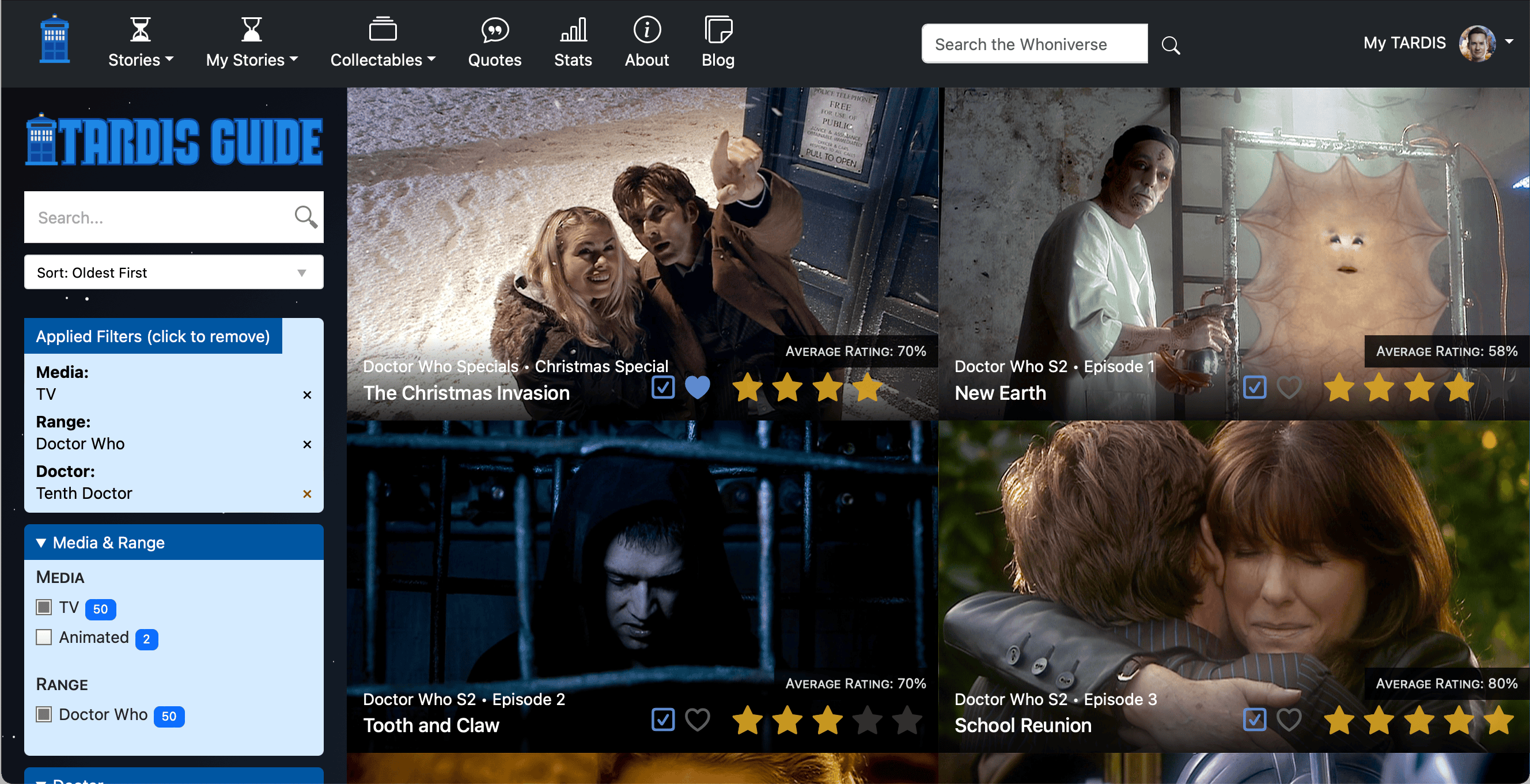 TARDIS Guide Homepage
Implementing Simple Analytics
Installing Simple Analytics into TARDIS Guide means user privacy and tracking efficiently. It's easy to install and intuitive to use.
TARDIS Guide also uses the events function to track the following actions:
New User Registrations
User Logins
Users completing a story, or saying they own an item
Users rating a story
Users adding a story to favorites
Users earning an achievement
Users adding something to their wishlist
Users filtering the stories and which filters they use
However, all these events were tracked in a privacy-friendly way, logging only the actions taken and not the specific user performing the action.
Results
While it's early days for TARDIS Guide's journey with Simple Analytics, the initial results have been promising. The real-time insight into website usage has been incredibly useful.
It allows Shaun to observe which days attract more traffic and how the site's social media activity correlates with usage. As TARDIS Guide steps forward with its advertisement plans, these insights will play a crucial role.
Final Thoughts
For projects like TARDIS Guide that prioritize user privacy and efficient, real-time tracking, Simple Analytics proves to be a valuable partner.
It provides relevant insights without compromising user confidentiality and provides an easy, intuitive tracking solution.
If you are looking for a privacy-friendly analytics solution for your hobby projects, feel free to give Simple Analytics a spin!