For SMBs, digital marketing and analytics are crucial in understanding user behavior, tracking conversions, and improving website performance. For businesses like Custom95, a popular merchandise agency from Amsterdam, The Netherlands, leveraging web analytics can make a significant difference.
Custom95, run by its founder, Dex, is a merchandise agency that creates personalized, high-quality merchandise. They have been in business since 2020 and now consist of 7 people. Their products are more than promotional tools; they resonate with the target audience, serving as a brand extension.
We caught up with Dex to discuss why and how he uses Simple Analytics.
Let's dive in!
The Initial Struggles with Analytics
Like countless businesses, Custom95 initially turned to Google Analytics to monitor their website activity. However, they soon found the data presented overwhelming due to its complexity. The multitude of data points and complex interface made focusing on key metrics essential for their operations quite challenging.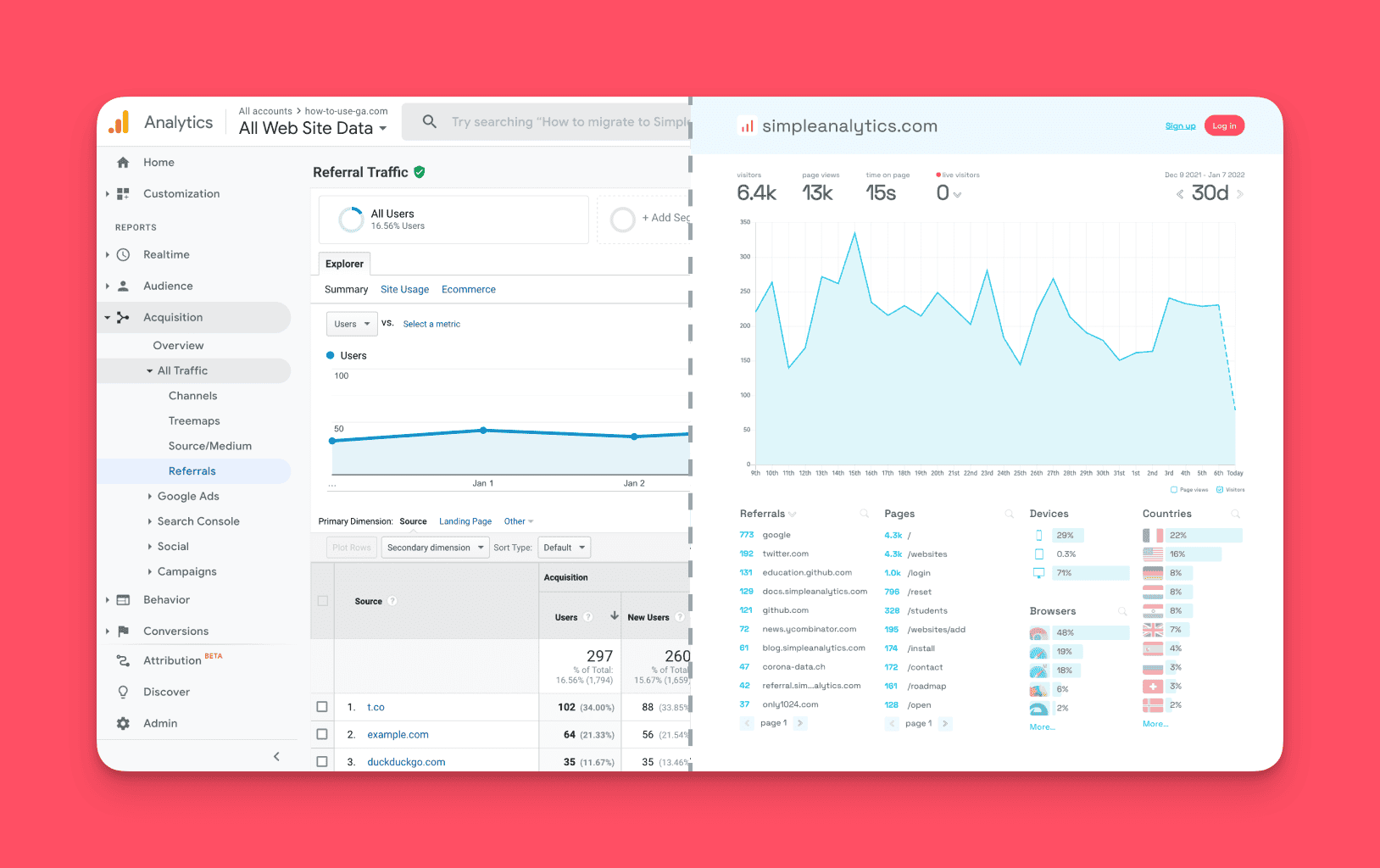 Discovering Simple Analytics
Transitioning to Simple Analytics, Custom95 experienced an immediate simplification. Rather than offering a complex system, Simple Analytics provided a user-friendly platform focused on crucial metrics such as visitor numbers and their referrer domains.
This streamlined approach allowed the team to make data-informed decisions without being swamped with unnecessary information. A significant benefit was determining which product pages performed best for SEO.
The Impact of Simple Analytics on Custom95
The shift to Simple Analytics enabled Custom95 to measure its KPIs effectively. It empowered them to instantly identify trends, evaluate their website's performance, and generate actionable insights for their online strategy. Avoiding irrelevant data allowed the team to redirect their time towards initiatives directly contributing to the agency's growth.
The Power of Simplified Analytics
Simple Analytics simplifies the game of web analytics. Its easy-to-use platform focuses on the most important metrics, enabling businesses to make informed decisions without being overwhelmed by extraneous data. For Custom95, this translated into a greater understanding of their website's performance and the ability to strategize more effectively.
According to Dex, any organization seeking a simplified and focused approach to web analytics should give Simple Analytics a spin.
He emphasizes that the platform is more than a tool. In a world where making informed decisions is key, Simple Analytics is the perfect partner for identifying new opportunities.
Simple Analytics facilitates smart, data-informed decisions without overwhelming its users or needing to navigate complex data points - Dex
Conclusion
Easy-to-understand analytics can make a significant difference to a business's success. As seen in the case of Custom95, Simple Analytics offers a perfect blend of simplicity and effectiveness that can help businesses of all sizes make data-informed decisions and fuel their growth.
Feel free to give Simple Analytics a try to see for yourself!