I was going to say that August was quite a slow month, but since we launched a new business, I can't really say that.
For Simple Analytics, it was slow in numbers, though. Less MRR growth, less traffic from Google, and fewer signups compared to July.
Summer is always a slow period. More people are chilling, and less people are buying analytics products.
Still, quite some interesting stuff happened.
Let's dive in!
UniHosted ☁️
The third week of August was spent in an AirBnB in Olterterp in Friesland—the week in which Dries, Adriaan, and I launched our newest venture, UniHosted.
Check the story here.
In short, Adriaan has been working on Simple Analytics for quite some time now, so we decided to build something else from scratch again. Just for the sake of it.
After all, this is what makes having your own business fun. You can do whatever you want.
We came up with the idea to take the month of October off to work on something new.
When discussing our plans in the office, Dries overheard us and basically said that he still had a half-baked product with some potential.
Long story short, we were hooked.
Instead of working in October, we immediately booked an Airbnb for a week in Friesland and kept building non-stop. On Friday, we launched UniHosted with Dries as our third partner.
Since our launch two weeks ago, we now have five paying customers. More than I expected since we haven't pushed very hard yet. Wait for SEO to start kicking in….
Features
Adriaan and I have a rough plan for building features. Every now and then, we have a strategy day. During this day, we look at the roadmap and decide on big-picture things.
This works pretty well, but we need to be more consistent with those since the last one was over six months ago.
During the last strategy meeting, we decided we had two massive priorities for the year regarding features: Teams & pricing.
Teams feature ✅
This was the most requested feature last year. We missed out on some sweet MRR, since we did not have it, but we're almost there!
With this feature, you can do a few things:
For example, a marketing manager from Michelin Netherlands only wants to see traffic going to Michelin.com/nl. With this feature, they can create a separate dashboard for just this domain. Every member of the team can create their own custom dashboards.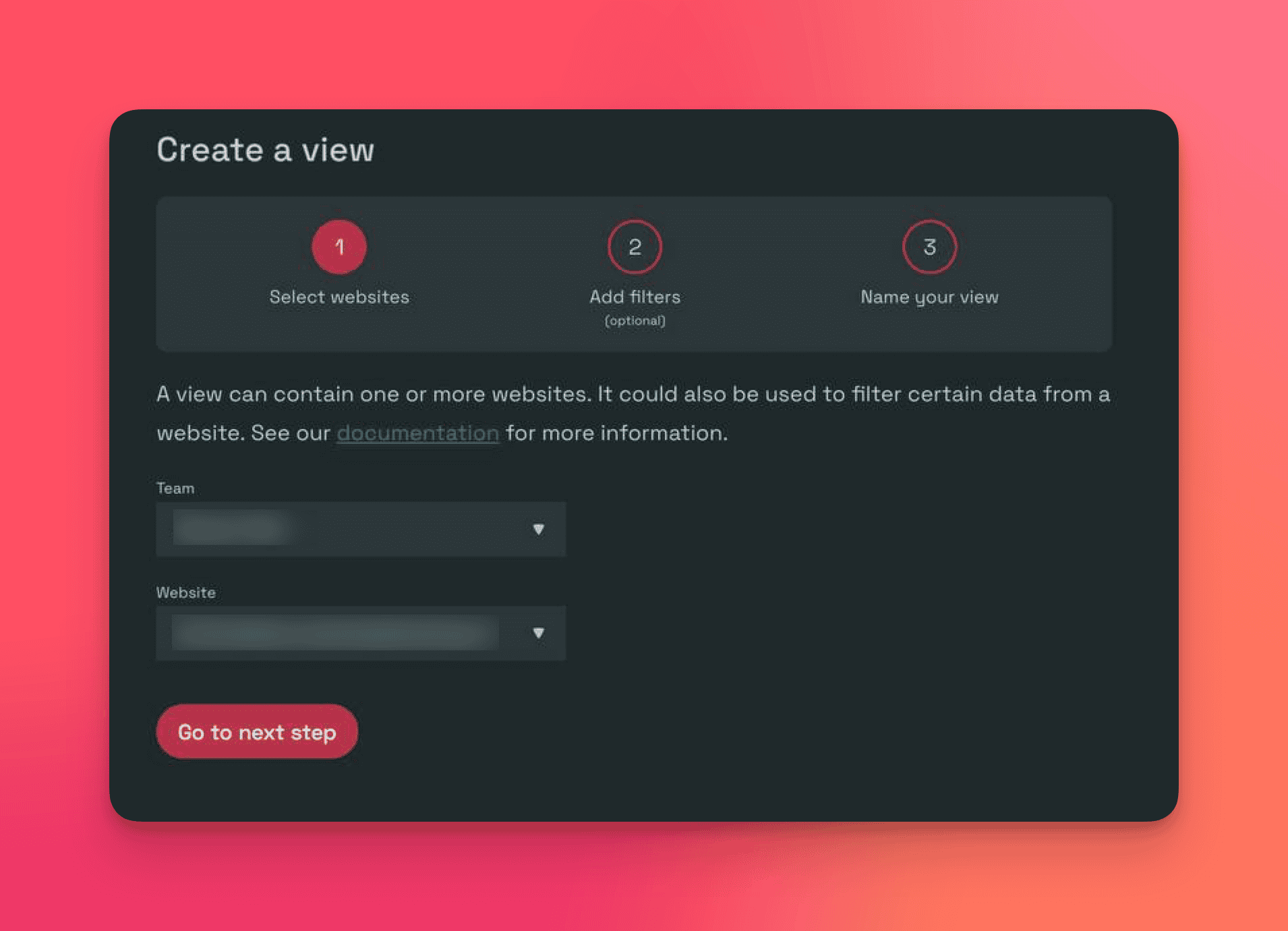 Agencies can now add their clients and create separate dashboards. They have an admin account where they can monitor all their clients in the same account, whereas every client has only access to their dashboard.
This feature basically touches everything in the tool. Building it required thinking about many variables that could break it, but Adriaan made it happen. It's now in the staging version, but we'll be live at the end of this month.
Pricing
The next big feature that will be implemented is pricing. The issue with our pricing is that it feels awkward sometimes...
We base our pricing on how big your website is. This means how many people are visiting your website per month.
If this is 10K page views, you pay $9 (Starter Plan); if it is above 100K, you pay $49 (Business Plan). You'll get a custom quote if you are bigger than 1 Million (Enterprise Plan).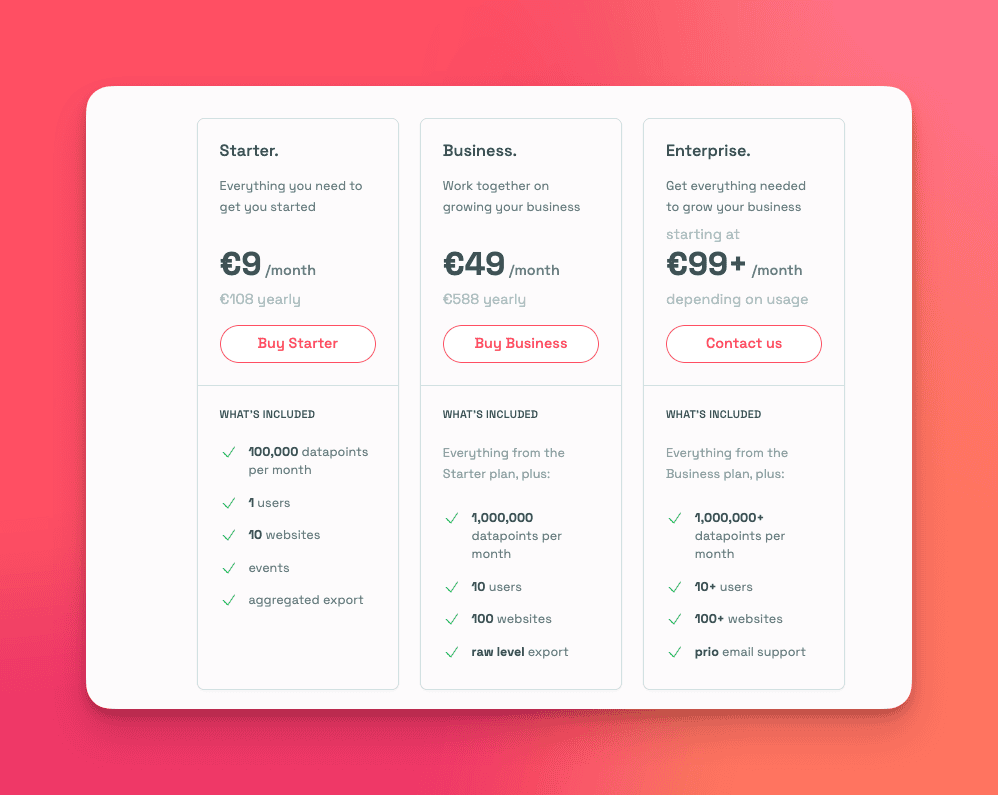 It happens that a multi-billion dollar company only has 50K page views per month and thus will pay us $9 for our analytics...
I have literally been on a sales call with a Fortune 500 company with 20 people in the Zoom meeting, and eventually, when discussing pricing, I had to tell them it would only cost $9 per month for them.
We plan on changing this by adding more "business" features to the business plan. In addition, the jump between the Starter Plan and the Business Plan is too big. We are going to add "Gradual price increases" based on your actual usage.
It will look something like how Ghost (the blogging platform) does it.
Last but not least, we are launching a very limited free plan. You can sign up already on the waitlist.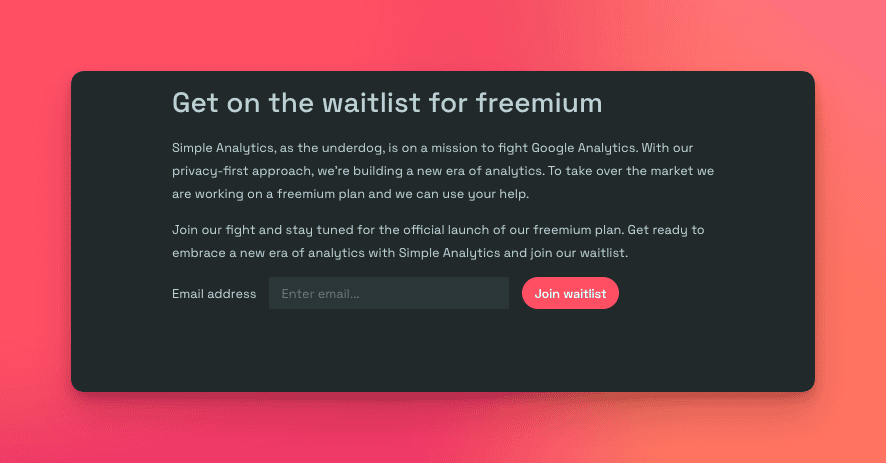 Indie Hackers Beers & Pizza
We share our little office with six other "Indie Hackers." (software engineers working on their own company/projects).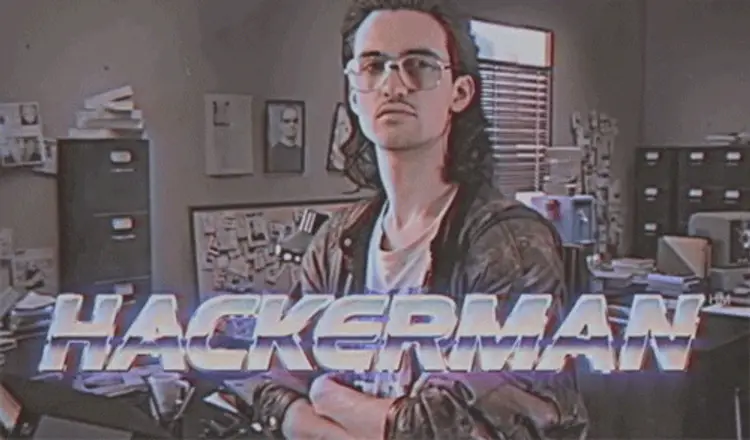 However, the office is never full. Most of us work two or three days from home. This means everyone can bring other people to work from the office.
Since I thought it would be cool to meet other people in the same "scene," I started posting about our office on Twitter and inviting people.

Result: I got about 20 DMs, and now we have a few guests a week to co-work here.
This also gave me the idea to organize a little event: Beers & Pizza at the Simple Analytics office.
About 15 people joined, which was quite cool. If you still want to join next time, just message me.
Numbers
Last but not least, the numbers. Growth was slow during August. Especially after our best month ever in July, August put us with two feet on the ground again.
💰 $22,689 MRR
📈 +$572 MRR
👋 186 Signups
😍 63 New customers
💔 25 Churn
Here is the updated open page with all the info.
However, slow summers are not unusual in business. It is what it is and as a matter of fact we still added +$500 MRR.
Let's see what September has in store for us!
Conclusion
I'm pretty excited for the upcoming month. Slow summer should be over, and everyone is ready to put in the work again (and buy Simple Analytics). The numbers weren't as great as the month before, but I'm already seeing an uptick in September.
Lets get it!
But before that…
I'm taking a little break at the end of the month. Going to Italy for two weeks. I'm really looking forward to doing nothing for a while. Read some books, eat some pizza, chill at the pool, and check out some villages. I'm bringing my laptop, but don't plan to open it.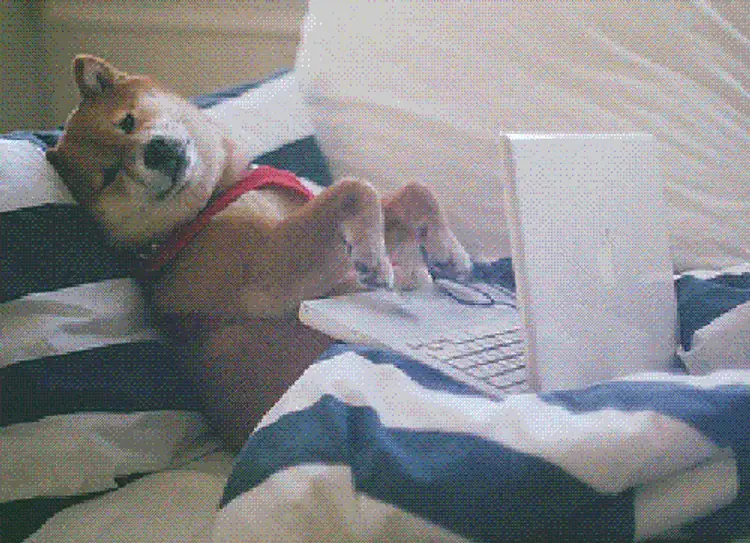 Ciao for now
✌️✌️