Choosing a tool that fits your budget and has all the needed features is important for web analytics. Clicky is a well-known web analytics software that offers several insights and tracking possibilities.
In this blog, we will look into Clicky's price structure and propose a better alternative that may better suit your needs and budget.
The UK Government chose Simple Analytics
Join them
Clicky
Clicky is a web analytics tool that tracks data and provides real-time insights for websites. It offers a user-friendly interface and emphasizes real-time data analysis, allowing marketers and website owners to understand their audience, monitor visitor behavior, and improve website performance. Its key features include heatmaps, custom data tracking, video analytics, multiple dashboards, and many more.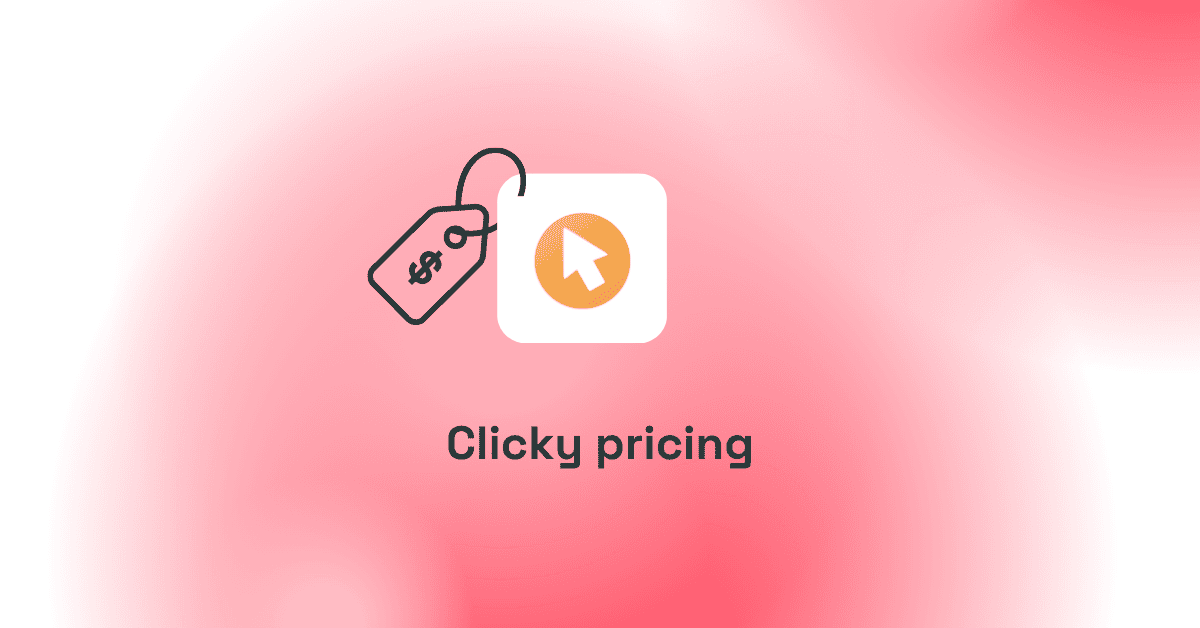 Clicky Pricing Plan
Clicky provides various pricing options to meet the needs of various businesses.
Clicky has five plans available:
| | Free | Pro | Pro Plus | Pro Platinum | Custom |
| --- | --- | --- | --- | --- | --- |
| Websites you can track | 1 | 10 | 10 | 30 | Up to 1,000 |
| Daily page views (total) | 3,000 | 30,000 | 30,000 | 100,000 | Up to 20M |
| Monthly price | | $9.99 | $14.99 | $19.99 | Varies |
| Annual price - save 33% | | $79.99 | $119.99 | $159.99 | Varies |
| All the basic (listed below) | ✓ | ✓ | ✓ | ✓ | ✓ |
| Premium features (listed below) | ✕ | ✓ | ✓ | ✓ | ✓ |
| Heatmaps | ✕ | ✕ | ✓ | ✓ | ✓ |
| Uptime monitoring | ✕ | ✕ | ✓ | ✓ | ✓ |
Premium Features:
All features available with all paid accounts, except heatmaps and uptime monitoring, require a Pro Plus or higher account.
Spy
Sub-user accounts
Advanced filtering
Segments
Track outbound links
Organisations
Path analysis
Track downloads
Email reports
Heatmaps
Video analytics
Big screen mode
Uptime monitoring
Engagement reports
Custom data tracking
More data history
Data export
Goals & revenue
Long term metrics
Split testing
Campaigns
Alerts
Multiple dashboards
Better bounce rate
On-site analytics
Simple Analytics: A Better Alternative
Simple Analytics is a privacy-focused website analytics platform that simplifies website traffic and user behavior without compromising privacy. It does not collect any personal data and adheres to GDPR guidelines.
Simple Analytics offers website metrics and insights without complexities. Pricing is transparent and based on the number of page views, with flat monthly fees and flexible pricing tiers.
Simple Analytics Pricing Plan
Simple Analytics offers a straightforward pricing model based on the number of page views your website receives. Simple Analytics provides annual and monthly billing options, and it should be noted that Simple Analytics also provides a 50% discount for non-profit organizations on every plan.
A general overview of their pricing is as follows:
Starter
Everything you need to get started
What's Included:
100,000 datapoints per month
1 user
10 websites
events
aggregated export
Monthly: $19/month ($9/month billed yearly)
Business
Work together on growing your business
What's Included:
Everything from the Starter plan, plus
1,000,000 datapoints per month
10 users
100 websites
raw level export
Monthly: $59/month ($49/month billed yearly)
Enterprise
Get everything you need to grow your business
What's Included:
Everything from the Business plan, plus
1,000,000+ datapoints per month
10+ users
100+ websites
prio email support
Monthly: starting at $99+/month, ***depending on usage
Comparison
Clicky and Simple Analytics are distinct platforms with different features and pricing models. Let's look at their pricing plans and see if simple analytics is a better alternative than Clicky.
Clicky
Simple Analytics
Starting Price
Free - Free
Pro - $9.99/mo
Pro Plus - $14.99/mo
Pro Platinum - $19.99/mo
Custom - Varies
Starter - $19/mo ($9/mo if paid yearly)
Business - $59/mo
Enterprise - $99/mo
Free trial period
21 days
14 days
Trackable Items
Free - 1
Pro - 10
Pro Plus - 10
Pro Platinum - 30
Custom - Up to 1,000
Starter - 10 websites
Business - 100 websites
Enterprise - 100+ websites
User Seats
The no. of sites your account is allowed to track is also how many users you can create.
(eg. 10 sites = 10 sub-users)
Starter - 1 user
Business - 10 users
Enterprise - 10+ users / Unlimited
Data Retention
Free/basic accounts - 30 days
Premium accounts - Unlimited (6-18 months for individual visitors and actions, 6 months of heatmaps data)
Unlimited
Final Thoughts
Simple Analytics charges transparently based on how many times people visit your website. The straightforward pricing structure makes it easy to understand and budget for.
In addition to its pricing structure, Clicky's data is less accurate, and its UI needs to be updated. This points out the necessity of looking for alternatives like Simple Analytics, which offers more thorough insights into website performance and user activity.
If you are looking for a straightforward analytics tool that gives you the insights you need for a pocket-friendly price, feel free to try Simple Analytics!
FAQs
How does Clicky Analytics work?
A real-time website monitoring tool is called Clicky web analytics. It provides tools like conversion monitoring, heatmaps, and visitor tracking to improve website speed.
Using a tracking code, Clicky Analytics monitors and examines website user activities. It offers in-the-moment reports on page views, clicks, visitor information, etc.
What advantages does Clicky offer?
Clicky offers instant insights, thorough visitor tracking, and practical tools like heatmaps and goal tracking. In addition, Analytics data is simple to access and understand thanks to its user-friendly design.
Is Clicky better than Google Analytics?
No, you could argue it's not. Google Analytics is more feature-rich than Clicky. One might prefer other analytics tools over Google Analytics that are simpler to understand or privacy-friendly, but Clicky is non of this.
How does Clicky Analytics work?
You must install Clicky Analytics by adding a code snippet to your website. Once this is done, you should see traffic in your Clicky Analytics dashboard.
Is Clicky Analytics free?
No, Clicky Analytics is not free. It starts at $9,99 monthly for up to 30K page views.