Understanding user behavior and optimizing online experiences is increasingly important for organizations. Companies can make data-driven decisions thanks to analytics tools like Contentsquare, which provide valuable insights into user interactions.
However, there are more tools on the market. When deciding on the best analytics solution, price is an important factor. This blog will discuss Contentsquare's pricing and some alternative options.
The UK Government chose Simple Analytics
Join them
Contentsquare
Contentsquare is a digital experience analytics platform that helps organizations optimize their online consumer experiences. It provides detailed information on user interactions on websites, mobile apps, and other digital platforms, enabling businesses to identify areas for improvement.
They offer heatmaps, session replays, and conversion tracking, allowing businesses to compare and customize experiences based on user segments and behavior.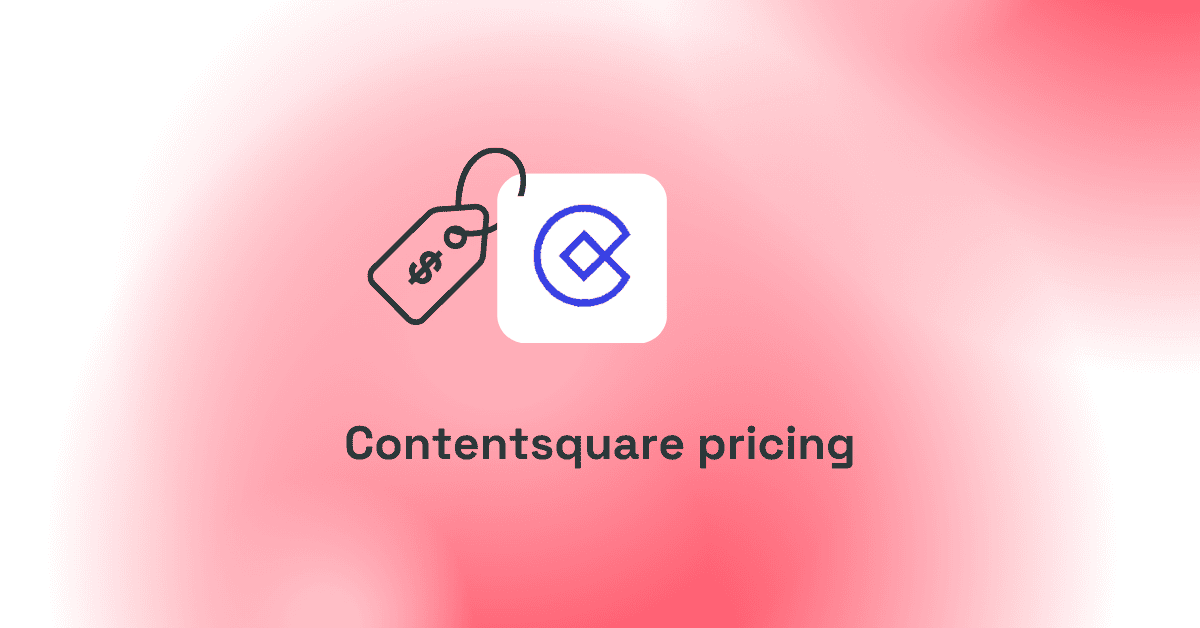 Contentsquare Pricing Plan
Contentsquare offers customized pricing options adapted to each business's specific needs. Their pricing structure often considers the number of digital properties tracked, the level of website traffic, and any additional features or services necessary.
Contentsquare's pricing is not publicly available. To obtain current pricing, you'll have to contact their sales team, which isn't the best experience to begin with, and normally means it's quite expensive.
The actual pricing can vary significantly depending on the size and scope of the business. But some review platforms have mentioned the plans to be ~$10,000 monthly.
Simple Analytics: A Better Alternative
Simple Analytics is a simple-to-use, privacy-friendly analytics alternative to Google Analytics and the likes of Amplitude and Piwik. It's also one of the few analytics tools completely GDPR-compliant with EU-hosted servers.
The primary benefit of using Simple Analytics is that it lets you retain all the powerful features, such as event monitoring and goal tracking, without compromising on privacy. You also get to access something called "Mini Websites," which lets you see actual pages that referred your website, such as a tweet mentioning your website.
Simple Analytics Pricing Plan
Simple Analytics offers a straightforward pricing model based on the number of page views your website receives. Simple Analytics provides annual and monthly billing options, and it should be noted that Simple Analytics also provides a 50% discount for Non-profits on every plan.
A general overview of their pricing is as follows:
Starter
Everything you need to get started
What's Included:
100,000 data points per month
1 user
10 websites
events
aggregated export
Monthly: $19/month (or $9/month paid yearly)
Business
Work together on growing your business
What's Included:
Everything from the Starter plan, plus
1,000,000 data points per month
10 users
100 websites
raw level export
Monthly: $59/month (or $49/month paid yearly)
Enterprise
Get everything you need to grow your business
What's Included:
Everything from the Business plan, plus
1,000,000+ data points per month
10+ users
100+ websites
prio email support
Monthly: starting at $99+/month, ***depending on usage
Comparison
Contentsquare and Simple Analytics are distinct analytics platforms with different features and pricing models. Let's examine the pricing plans and see if Simple Analytics is a better alternative than Contentsquare.
ContentSquare
Simple Analytics
Starting Price
No starting price is known. However, some review platforms mention ~$10,000 monthly.
Starter - $19/mo ($9/mo if paid yearly)
Business - $59/mo
Enterprise - $99/mo
Free trial period
Custom
14 days
Trackable Items
Custom
Starter - 10 websites
Business - 100 websites
Enterprise - 100+ websites
User Seats
Custom
Starter - 1 user
Business - 10 users
Enterprise - 10+ users / Unlimited
Data Retention
Custom
Unlimited
Final Thoughts
Simple Analytics charges transparently based on website traffic and offers tiers for different levels. It focuses on essential website metrics and insights, making it more cost-effective for businesses of all types and sizes. Pricing at Simple Analytics is easy to understand and predict, while pricing at Contentsquare cannot be predicted.
You should choose between Simple Analytics and Contentsquare based on your requirements, budget, and priorities. Assessing the elements and functionalities and estimating both platforms will assist you in deciding which is the best fit for your business.
If you are looking for a straightforward analytics tool that gives you the insights you need for a pocket-friendly price, feel free to try Simple Analytics!
FAQs
Is Contentsquare pricing available to the public?
Contentsquare does not make its pricing information available to the public on its website. For a customised price quote, they encourage businesses to contact their sales team, which is a time-consuming process.
What payment methods does Simple Analytics accept?
They accept Credit cards, Debit cards, Bitcoin (+10% & yearly), Apple Pay, and Google Pay as payment methods for all their paid plans. You can pay in Euros, US dollars, or British Pounds. Bills starting at $500 can be paid via bank transfers and cost an additional 10% in banking and service fees.
What is Contentsquare's pricing model?
Contentsquare's simple and transparent pricing model is based on the monthly number of pageviews on your site or sessions in your mobile app. For further details or to get a custom quotation to satisfy your enterprise's needs, contact their team.
Who uses Contentsquare?
Companies in the segment of Media, e-commerce, and technology widely use Contentsquare. These companies use it mostly to evaluate customer behavior and enhance the quality of their products.
Should I use Contentsquare or Simple Analytics?
It depends on what your needs are. Simple Analytics is an affordable analytics tool that gives you the insights you need while being 100% GDPR compliant. However, if you are looking for a complex product analytics tool with more features, you might prefer Contentsquare.