Web analytics tools such as GoSquared have become popular to understand your website visitors better and improve consumer engagement. This blog will examine GoSquared's pricing structure and present a better alternative with comparable features and benefits, so you can choose the best option for your business.
The UK Government chose Simple Analytics
Join them
GoSquared
GoSquared is a web analytics platform that helps businesses understand and engage with their audience. It offers real-time metrics, instant comparisons, event metrics, daily email reports, and many more features. It also offers smart predictions that can intelligently estimate your daily, weekly, and monthly traffic levels based on historical data.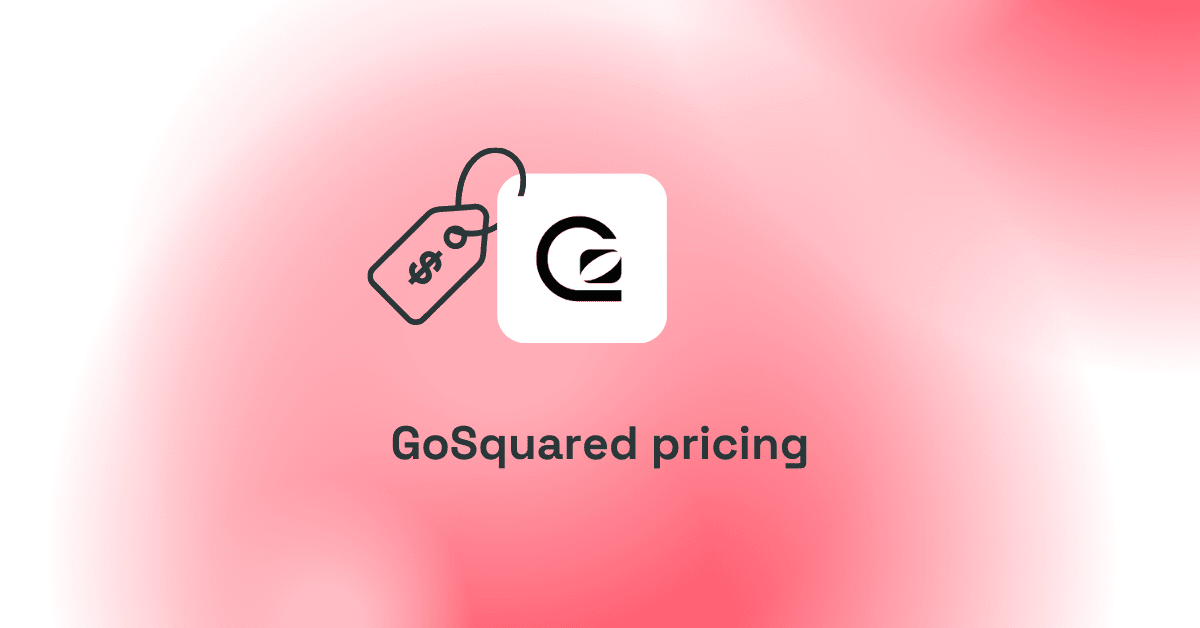 GoSquared Pricing Plan
GoSquared has a tier-based pricing structure. You can choose from various pricing options based on your website's number of page views.
GoSquared has four plans available:
Starter
Standard
Pro
Scale
Pricing
$9/month
Included:
100,000 page views
3 projects
$24/month
Included:
500,000 page views
5 projects
$49/month
Included:
1 million page views
10 projects
$99/month
Included:
2.5 million pageviews
20 projects
Features included on All Plans:
Unlimited team sharing
Email Reports
UTM Campaign Tracking
Event Tracking
Email support.
GDPR Compliant
Strong Privacy Controls
Unlimited Data Retention
Simple Analytics: A Better Alternative
Simple Analytics is a privacy-focused website analytics platform that simplifies website traffic and user behavior without compromising privacy. It does not collect any personal data and adheres to GDPR guidelines.
Simple Analytics offers website metrics and insights without complexities. Pricing is transparent and based on the number of page views, with flat monthly fees and flexible pricing tiers.
Simple Analytics Pricing Plan
Simple Analytics offers a straightforward pricing model based on the number of page views. It provides annual and monthly billing options, and it should be noted that Simple Analytics also provides a 50% discount for non-profit organizations on every plan.
A general overview of their pricing is as follows:
Starter
Everything you need to get started
What's Included:
100,000 datapoints per month
1 user
10 websites
events
aggregated export
Monthly: $19/month ($9/month billed yearly)
Business
Work together on growing your business
What's Included:
Everything from the Starter plan, plus
1,000,000 datapoints per month
10 users
100 websites
raw level export
Monthly: $59/month ($49/month billed yearly)
Enterprise
Get everything you need to grow your business
What's Included:
Everything from the Business plan, plus
1,000,000+ datapoints per month
10+ users
100+ websites
prio email support
Monthly: starting at $99+/month, ***depending on usage
Comparison
GoSquared and Simple Analytics are distinct platforms with different features and pricing models. Let's examine their pricing plans and see if simple analytics is a better alternative than GoSquared.
GoSquared
Simple Analytics
Starting Price
Starter - $9/mo
Standard - $24/mo
Pro - $49/mo
Scale - $99/mo
Starter - $19/mo ($9/mo if paid yearly)
Business - $59/mo
Enterprise - $99/mo
Free trial period
7 days
14 days
Trackable Items
Starter - 3 projects
Standard - 5 projects
Pro - 10 projects
Scale - 20 projects
Starter - 10 websites
Business - 100 websites
Enterprise - 100+ websites
User Seats
Unlimited on all plans
Starter - 1 user
Business - 10 users
Enterprise - 10+ users / Unlimited
Data Retention
Unlimited on all plans
Unlimited
Final Thoughts
Simple Analytics has a simple and transparent pricing structure based on your website's number of page views. GoSquared likewise has a tiered price structure based on page views. However, because of the number of trackable sites you get with your plan, Simple Analytics may be a better option.
It's also not only about price. Affordability is just one part of the equation. It also depends on your business's requirements, budget, and goals.
If you are looking for a straightforward analytics tool that gives you the insights you need for a pocket-friendly price, feel free to try Simple Analytics!
FAQs
Why is Simple Analytics preferred over GoSquared?
Simple Analytics gives you the insights you need in an intuitive dashboard while being 100% GDPR-compliant. It is also more feature-rich in terms of event collecting and goal tracking.
Is GoSquared GDPR-compliant?
Yes, GoSquared is GDPR-compliant. Unlike Google Analytics, they are UK-based and do not send data to the U.S. However, GoSquared mission is to generate more leads for their customer, and their analytics solution is part of a bigger platform. If you want a truly privacy-friendly alternative, you should check out Simple Analytics.
Is GoSquared easy to use?
GoSquared is relatively easy to use. It's definitely less complex than Google Analytics, but if you are looking for an easy analytics tool, you should check out Simple Analytics or Fathom.
Should I use Simple Analytics?
Simple Analytics is a privacy-friendly Google Analytics alternative that gives you the insights you need without collecting personal data. If you care about the privacy of your users and want an intuitive dashboard with the most important website insights, Simple Analytics might be the tool you are looking for.