Kissmetrics is a well-known platform for event analytics that provides businesses with useful insights into user behavior and helps optimize marketing strategies. On the other hand, Kissmetrics may not be the best option for every company since it's quite costly.
In this blog, we will look at Kissmetrics' pricing structure and look into a better alternative that is easy to use, affordable, and has essential analytics capabilities.
The UK Government chose Simple Analytics
Join them
Kissmetrics
Kissmetrics is an event analytics platform that helps businesses improve their marketing strategies and gain insights into user behavior. Kissmetrics helps businesses understand user preferences, spot roadblocks, and improve marketing campaigns. Kissmetrics' key features include A/B testing, funnel reports, behavior tracking, cohort analysis, keyword tracking, and more.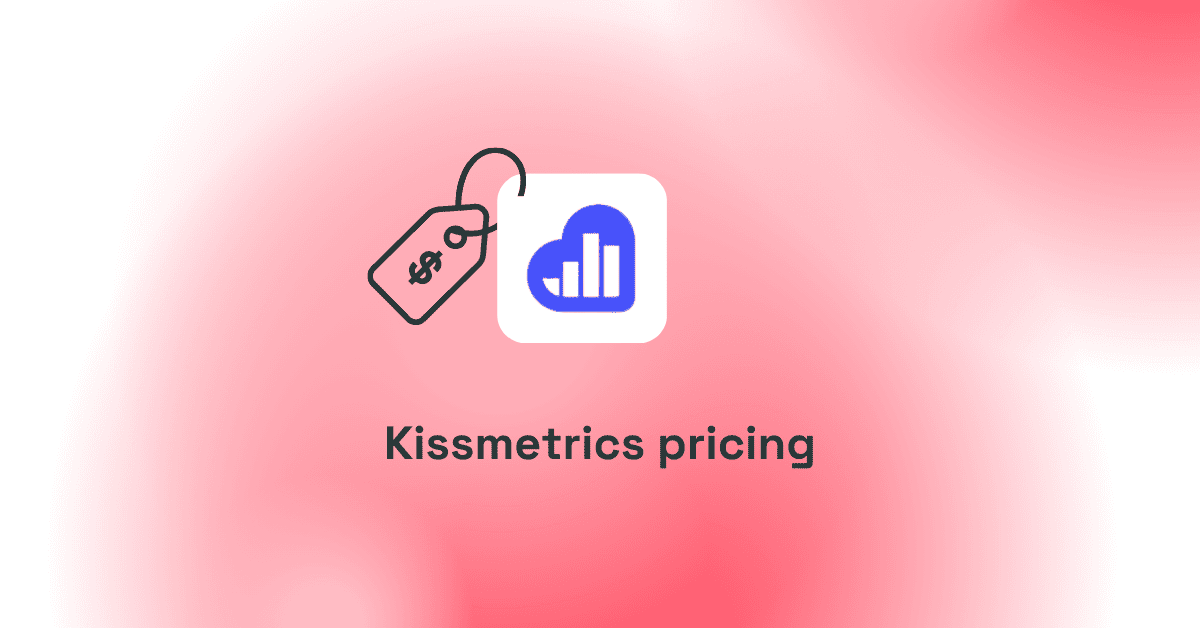 Kissmetrics Pricing Plan
Kissmetrics provides pricing plans tailored to each business's requirements.
Kissmetrics has three plans available:
Silver
For small businesses looking to grow
What's Included:
Dashboard
Activity Report
Funnel Report
User Search
Monthly events up to 2.5M
Technical Implementation services are available at custom pricing
Pricing: $299/month
Gold
For mid-sized businesses looking to scale
What's Included:
Includes Everything in Silver, plus
Revenue Report
Cohort Report
Data Export
Monthly events up to 5M
Technical Implementation services are available at custom pricing
Data export is available at custom pricing
Pricing: $499/month
Platinum
For agencies, large teams, and enterprises
What's Included:
Includes Everything in Gold, plus
Power Report
SQL Report
A/B Test Report
Custom monthly events
Technical Implementation services are available at custom pricing
Data export is available at custom pricing
Pricing: Custom pricing
Simple Analytics: A Better Alternative
Simple Analytics is a simple-to-use, privacy-friendly analytics alternative to Google Analytics and the likes of Amplitude and Piwik. It's also one of the few analytics tools completely GDPR-compliant with EU-hosted servers.
The primary benefit of using Simple Analytics is that it lets you retain all the powerful features, such as event monitoring and goal tracking, without compromising on privacy. You also get to access something called "Mini Websites," which lets you see actual pages that referred your website, such as a tweet mentioning your website.
Simple Analytics Pricing Plan
Simple Analytics offers a straightforward pricing model based on the number of page views your website receives. Simple Analytics provides annual and monthly billing options, and it should be noted that Simple Analytics also provides a 50% discount for Non-profits on every plan.
A general overview of their pricing is as follows:
Starter
Everything you need to get started
What's Included:
100,000 datapoints per month
1 user
10 websites
events
aggregated export
Monthly: $19/month (or $9/month paid yearly)
Business
Work together on growing your business
What's Included:
Everything from the Starter plan, plus
1,000,000 datapoints per month
10 users
100 websites
raw level export
Monthly: $59/month (or $49/month paid yearly)
Enterprise
Get everything you need to grow your business
What's Included:
Everything from the Business plan, plus
1,000,000+ datapoints per month
10+ users
100+ websites
prio email support
Monthly: starting at $99+/month, ***depending on usage
Comparison
Kissmetrics and Simple Analytics are distinct platforms with different features and pricing models. Let's examine the pricing plans and see if Simple Analytics is a better alternative than Kissmetrics.
Kissmetrics
Simple Analytics
Starting Price
Silver - $299/mo
Gold - $499/mo
Platinum - Custom
Starter - $19/mo ($9/mo if paid yearly)
Business - $59/mo
Enterprise - $99/mo
Free trial period
7 days
14 days
Trackable Items
Unlimited*
Starter - 10 websites
Business - 100 websites
Enterprise - 100+ websites
User Seats
Silver - 3 users
Gold - 10 users
Platinum - Custom
Starter - 1 user
Business - 10 users
Enterprise - 10+ users / Unlimited
Data Retention
Silver - 12 months
Gold - 24 months
Platinum - 36 months
Unlimited
Final Thoughts
When compared to Simple Analytics, Kissmetrics' silver and gold plans might be pricey for small businesses. Kissmetrics also offers custom pricing plans, whereas Simple Analytics provides transparent and affordable pricing based on the number of page views, making it a cost-effective option if you want a straightforward pricing structure or have a smaller budget.
Ultimately, your decision between Simple Analytics and Kissmetrics is based on your needs, priorities, and budget. It will be easier for you to choose the solution that best fits your business objectives if you evaluate aspects like pricing, simplicity, privacy, and the analytics capabilities you require.
If you are looking for a straightforward analytics tool that gives you the insights you need for a pocket-friendly price, feel free to try Simple Analytics!
FAQs
What payment methods does Simple Analytics accept?
They accept Credit cards, Debit cards, Bitcoin (+10% & yearly), Apple Pay, and Google Pay as payment methods for all their paid plans. You can pay in Euros, US dollars, or British Pounds. Bills starting at $500 can be paid via bank transfers, which cost an additional 10% in banking and service fees.
What is the purpose of Kissmetrics?
Kissmetrics was created to assist companies in monitoring, evaluating, and improving their consumer interaction and marketing initiatives.
It can track page views, clicks, sign-ups, transactions, and other user interactions and behavior. It gives you specific information about how users interact with your digital domains.
Is Simple Analytics GDPR compliant?
Yes, Simple Analytics is an analytics tool that is fully GDPR compliant. In addition, it corresponds with EU-based servers and ensures user data is secure and confidential.
Who is the founder of Kissmetrics?
Hiten Shah is a businessman and the co-founder of Kissmetrics, an online analytics company. Hiten Shah and Neil Patel were instrumental in making Kissmetrics a top analytics tool for the digital marketing sector.