Mixpanel is a well-known platform for product analytics because of its robust insights and potent features. However, Simple Analytics emerges as a compelling alternative for businesses seeking an alternative that provides simplicity, transparency, and cost-effectiveness.
In this blog, we'll look at Mixpanel's pricing and discuss why Simple Analytics might be better for some businesses.
The UK Government chose Simple Analytics
Join them
Mixpanel
Mixpanel is a powerful product analytics platform that helps businesses understand user behavior and make informed decisions based on data. It allows businesses to monitor user actions, events, and behaviors and segment users based on demographics, behaviors, and engagement levels. Mixpanel's key features include customer journey mapping, KPI monitoring, multiple site management, referral tracking, and more.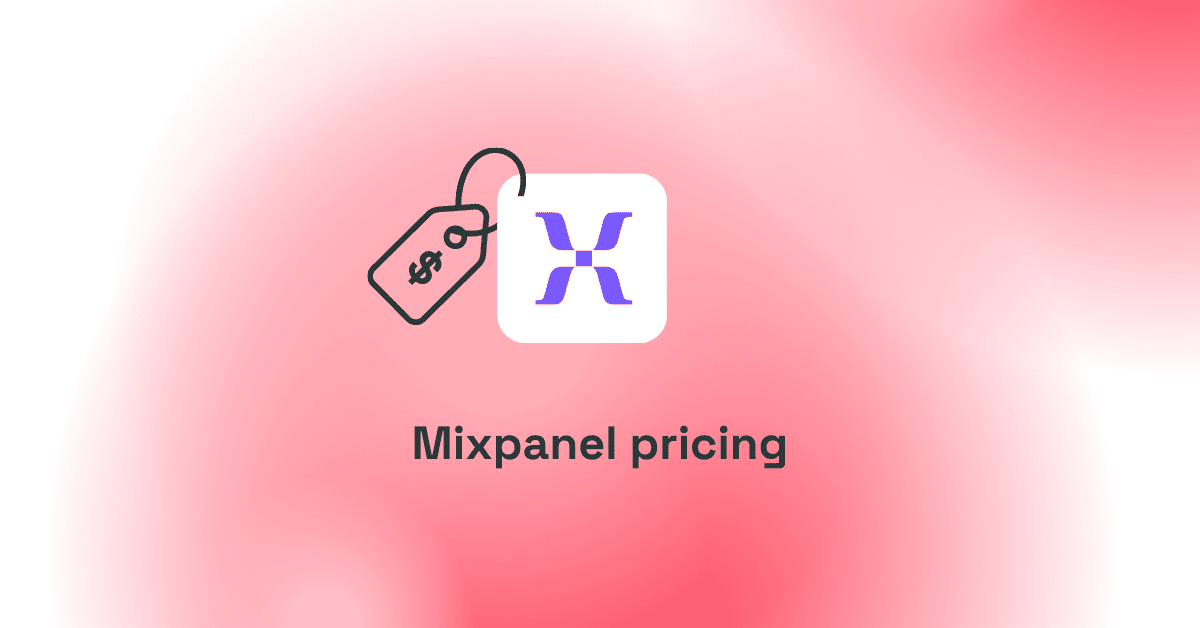 Mixpanel Pricing Plan
Mixpanel provides various pricing options that can be customized to meet the requirements of various businesses.
Mixpanel has three plans available:
Starter
Essentials to find product-market fit
What's Included:
All core reports for user journey analysis
Templates to get started quickly
Unlimited integrations
Unlimited collaborators
Up to 20M monthly events
Pricing: Free plan
Growth
More answers for more people
What's Included:
Includes Everything in Starter, plus
Unlimited saved reports to monitor, update and iterate on KPIs
Mixpanel Modeling Layer
Group Analytics and Data Pipelines add-ons
Up to 100M monthly events
Pricing: Starting at $20+ per month
Enterprise
Empower teams in large organisations
What's Included:
Includes Everything in Growth, plus
Advanced access controls
Shared Data Views for collaboration
Automated provisioning and SSO
Prioritised support
5M-100M+ monthly events
Pricing: Starting at $833+ per month
Simple Analytics: A Better Alternative
Simple Analytics is a simple-to-use, privacy-friendly analytics alternative to Google Analytics and the likes of Amplitude and Piwik. It's also one of the few analytics tools completely GDPR-compliant with EU-hosted servers.
The primary benefit of using Simple Analytics is that it lets you retain all the powerful features, such as event monitoring and goal tracking, without compromising on privacy. You also get to access something called "Mini Websites," which lets you see actual pages that referred your website, such as a tweet mentioning your website.
Simple Analytics Pricing Plan
Simple Analytics offers a straightforward pricing model based on the number of page views your website receives. Simple Analytics provides annual and monthly billing options, and it should be noted that Simple Analytics also provides a 50% discount for Non-profits on every plan.
A general overview of their pricing is as follows:
Starter
Everything you need to get started
What's Included:
100,000 datapoints per month
1 user
10 websites
events
aggregated export
Monthly: $19/month (or $9/month paid yearly)
Business
Work together on growing your business
What's Included:
Everything from the Starter plan, plus
1,000,000 datapoints per month
10 users
100 websites
raw level export
Monthly: $59/month (or $49/month paid yearly)
Enterprise
Get everything you need to grow your business
What's Included:
Everything from the Business plan, plus
1,000,000+ datapoints per month
10+ users
100+ websites
prio email support
Monthly: starting at $99+/month, ***depending on usage
Comparison
Mixpanel and Simple Analytics are distinct platforms with different features and pricing models. Let's examine the pricing plans and see if Simple Analytics is a better alternative than Mixpanel.
Mixpanel
Simple Analytics
Starting Price
Starter - Free
Growth - Starting at $20/mo
Enterprise - Starting at $833/mo
Starter - $19/mo ($9/mo if paid yearly)
Business - $59/mo
Enterprise - $99/mo
Free trial period
Free plan available
14 days
Trackable Items
1*
Starter - 10 websites
Business - 100 websites
Enterprise - 100+ websites
User Seats
Unlimited in all plans
Starter - 1 user
Business - 10 users
Enterprise - 10+ users / Unlimited
Data Retention
Unlimited in all plans
Unlimited
Final Thoughts
Simple Analytics offers more straightforward and cost-effective pricing than Mixpanel. If you are a small business or have a tight budget, Simple Analytics may be a better alternative for you.
You should choose between Simple Analytics and Mixpanel based on your requirements, budget, and priorities. Assessing the elements and functionalities and estimating both platforms will assist you in deciding which is the best fit for your business.
If you are looking for a straightforward analytics tool that gives you the insights you need for a pocket-friendly price, feel free to try Simple Analytics!
FAQs
What happens to my charges if my traffic increases or decreases in Simple Analytics?
You only pay for what you actually need. This means that if your plan's page view limit is exceeded, you will be charged for overages. Simple Analytics automatically calculates your price based on your average number of page views (first looking back one month, then the average of the previous three months).
How much does Mixpanel cost?
Mixpanel offers three plans. The first is a free Starter plan offering basic service features. The second is the Growth Plan, which starts at $20+/month. The third plan is the Enterprise plan, which starts at $833+/month.
What are datapoints in Simple Analytics?
You can collect two types of data with Simple Analytics: page views and events. The combined term for both is datapoint. If you don't use events, the datapoints will only be page views. If you do use events, the datapoints will also be events.
What features does Mixpanel offer?
Event tracking, funnel analysis, retention analysis, segmentation, A/B testing, and user profiles are just a few of Mixpanel's services.
Is Simple Analytics GDPR compliant?
Yes, Simple Analytics is an analytics tool that is fully GDPR compliant. In addition, it corresponds with EU-based servers and ensures user data is secure and confidential.
Should I use Simple Analytics?
Simple Analytics is a privacy-friendly Google Analytics alternative that gives you the insights you need without collecting personal data. If you care about the privacy of your users and want an intuitive dashboard with the most important website insights, Simple Analytics might be the tool you are looking for.