Finding a web analytics solution that meets your requirements and financial constraints can be a daunting task. Pirsch, however, a privacy-focused web analytics platform, is one such solution.
In this blog, we'll discuss Pirsch's pricing structure, features, and a possible alternative with similar benefits.
Pirsch
Pirsch is a web analytics platform that provides real-time data, allowing users to monitor their site traffic and user behavior. Pirsch offers features like custom event tracking, conversion goal tracking, data visualization, real-time analytics, visitor tracking, and many more.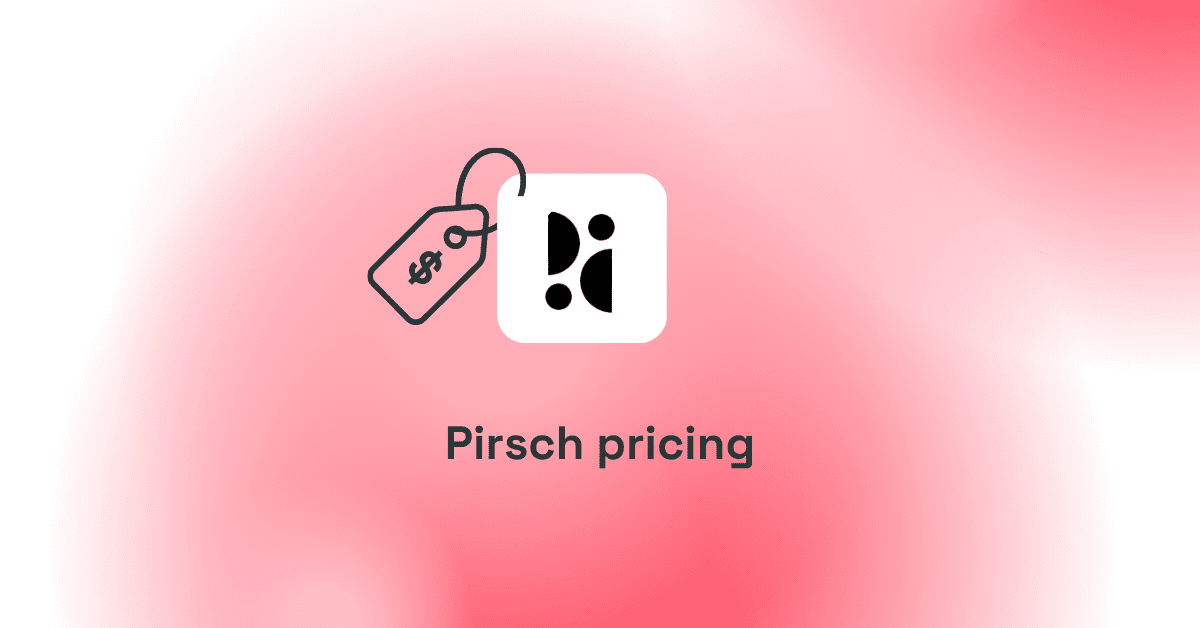 Pirsch Pricing Plan
Pirsch offers a simple and fair pricing plan that is based on monthly page views.
Pricing Plan:
| Monthly Page Views | Pricing (Monthly) | Pricing (Annually) |
| --- | --- | --- |
| 10,000 | $6 | $60 |
| 100,000 | $12 | $120 |
| 200,000 | $18 | $180 |
| 500,000 | $36 | $360 |
| 1 million | $54 | $540 |
| 5 million | $99 | $990 |
| 10 million | $159 | $1,590 |
| 20 million | $249 | $2,490 |
| 50 million | $499 | $4,990 |
| 100 million | $799 | $7,990 |
| 100 million + | | |
Features are included in all plans:
Unlimited Websites
Unlimited Admins
100% Data Ownership
RESTful API and SDKs
Custom Event Tracking
Conversion Goal Tracking
Full Access Management
Public Dashboards
Unique Access Links
CSV Data Export
Regular Email Reports
Simple Analytics: A Better Alternative
Simple Analytics is a privacy-focused website analytics platform that simplifies website traffic and user behavior without compromising privacy. It does not collect any personal data and adheres to GDPR guidelines.
Simple Analytics gives you the insights you need without complexities to improve your business. Pricing is transparent and based on the number of page views, with flat monthly fees and flexible pricing tiers.
Simple Analytics Pricing Plan
Simple Analytics offers a straightforward pricing model based on the number of page views your website receives. Simple Analytics provides annual and monthly billing options, and it should be noted that Simple Analytics also provides a 50% discount for Non-profits on every plan.
A general overview of their pricing is as follows:
Starter
Everything you need to get started
What's Included:
100,000 datapoints per month
1 user
10 websites
events
aggregated export
Monthly: $19/month ($9/month billed yearly)
Business
Work together on growing your business
What's Included:
Everything from the Starter plan, plus
1,000,000 datapoints per month
10 users
100 websites
raw level export
Monthly: $59/month ($49/month billed yearly)
Enterprise
Get everything you need to grow your business
What's Included:
Everything from the Business plan, plus
1,000,000+ datapoints per month
10+ users
100+ websites
prio email support
Monthly: starting at $99+/month, ***depending on usage
Comparison
Pirsch and Simple Analytics are distinct platforms with different features and pricing models. Let's look at their pricing plans and see if simple analytics is a better alternative than Pirsch.
Pirsch
Simple Analytics
Starting Price
Starts from $6/month
Starter - $19/mo ($9/mo if paid yearly)
Business - $59/mo
Enterprise - $99/mo
Free trial period
30 days
14 days
Trackable Items
Unlimited*
Starter - 10 websites
Business - 100 websites
Enterprise - 100+ websites
User Seats
Unlimited for all plans
Starter - 1 user
Business - 10 users
Enterprise - 10+ users / Unlimited
Data Retention
Unlimited for all plans
Unlimited
Final Thoughts
Simple Analytics price is straightforward and depends on the number of page views received by your website. This is the same for Pirsch. While Pirsch comes at a lower price, it's also missing some features, such as extensive an events & goals dashboard.
If you are looking for a straightforward analytics tool that gives you the insights you need for a pocket-friendly price, feel free to try Simple Analytics!
FAQs
Why is Simple Analytics preferred over Pirsch?
Privacy enthusiasts will prefer Simple Analytics since it collects no personal data at all. In addition, Simple Analytics also is more feature-rich in terms of event collection and goal tracking.
Is Pirsch GDPR-compliant?
Yes, Pirsch is GDPR-compliant. They are Germany-based and don't transfer data to the United States.
Is Pirsch easy to use?
Pirsch is easy to install and use. You just need to install a script on your website to get it up and running.
Should I use Simple Analytics?
Simple Analytics is a privacy-friendly Google Analytics alternative that gives you the insights you need without collecting personal data. If you care about the privacy of your users and want an intuitive dashboard with the most important website insights, Simple Analytics might be the tool you are looking for.