Piwik PRO is a well-known platform for analytics that adheres to data protection regulations and has privacy-focused features. It's a great analytics tool that gives you the insights you need to grow your business.
In this blog, we'll look at the pricing plan of Piwik PRO and talk about a possible alternative that has similar benefits but is less costly.
Piwik PRO
Piwik PRO is an analytics platform that prioritizes privacy and security for businesses. It helps analyze the customer journey across websites and apps and enhances their online presence. It integrates with popular marketing automation platforms, enabling marketing based on user behavior, demographics, and preferences.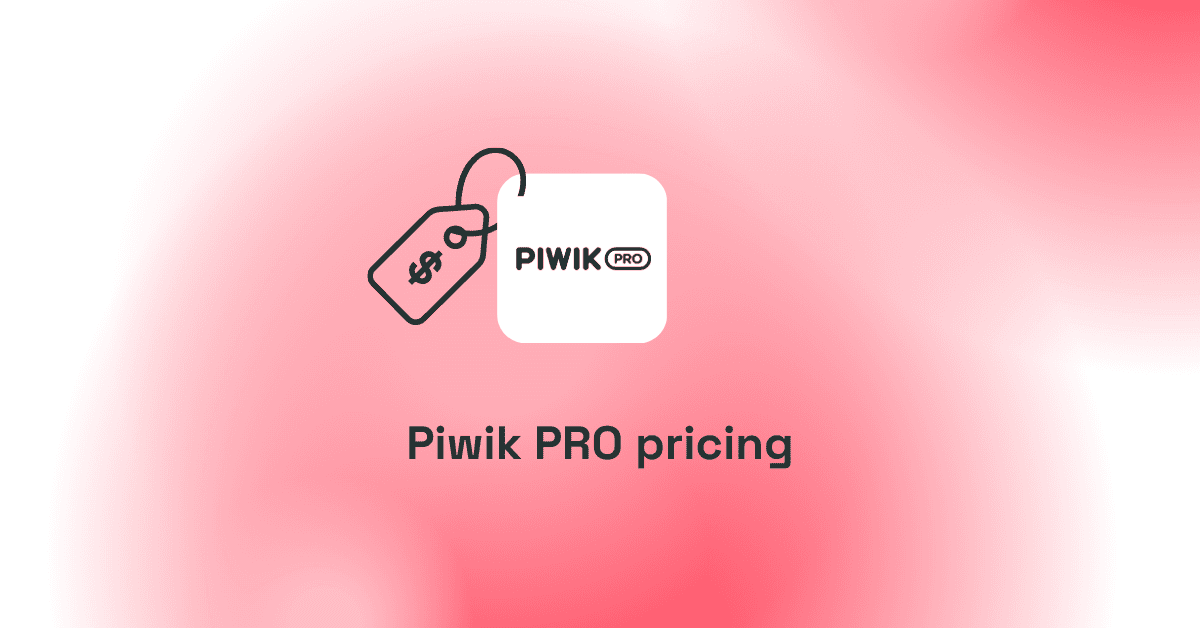 Piwik PRO Pricing Plan
The pricing structure for Piwik PRO is designed to meet the needs of businesses. Depending on factors like the required level of support and additional features.
Piwik PRO has two plans available:
Core
Full customer journey and privacy-friendly analytics
What's Included:
3 modules: Analytics, Tag Manager, and Consent Manager
500,000 monthly actions
14-month data retention
Safe EU cloud
Community support
Pricing: Free
Enterprise
Make it fit your use case, get premium support, and get customization options
What's Included:
Up to 4 modules: Analytics, Tag Manager, Consent Manager, and Customer Data Platform
Tiers up to 1B+ monthly actions
25-month data retention
Cloud, private cloud or on-premises
Dedicated technical support and onboarding
Optional custom setups and add-ons
Pricing: Though the pricing isn't public, according to Optimize Smart, the pricing plans start at $419/month for 1,000,000+ actions. Note that this info was shared in 2022, so the pricing will likely be updated.
Simple Analytics: A Better Alternative
Simple Analytics is a privacy-focused website analytics platform that simplifies website traffic and user behavior without compromising privacy. It does not collect any personal data and adheres to GDPR guidelines.
Simple Analytics gives you the insights you need without complexities to improve your business. Pricing is transparent and based on the number of page views, with flat monthly fees and flexible pricing tiers.
Simple Analytics Pricing Plan
Simple Analytics offers a straightforward pricing model based on the number of page views your website receives. Simple Analytics provides annual and monthly billing options, and it should be noted that Simple Analytics also provides a 50% discount for Non-profits on every plan.
A general overview of their pricing is as follows:
Starter
Everything you need to get started
What's Included:
100,000 datapoints per month
1 user
10 websites
events
aggregated export
Monthly: $19/month ($9/month billed yearly)
Business
Work together on growing your business
What's Included:
Everything from the Starter plan, plus
1,000,000 datapoints per month
10 users
100 websites
raw level export
Monthly: $59/month ($49/month billed yearly)
Enterprise
Get everything you need to grow your business
What's Included:
Everything from the Business plan, plus
1,000,000+ datapoints per month
10+ users
100+ websites
prio email support
Monthly: starting at $99+/month, ***depending on usage
Comparison
Piwik PRO and Simple Analytics are distinct platforms with different features and pricing models. Let's examine their pricing plans and see if simple analytics is a better alternative than Piwik PRO.
Piwik PRO
Simple Analytics
Starting Price
Core - Free
Enterprise - Custom
Starter - $19/mo ($9/mo if paid yearly)
Business - $59/mo
Enterprise - $99/mo
Free trial period
Free plan available
14 days
Trackable Items
Core - 10
Enterprise - Unlimited
Starter - 10 websites
Business - 100 websites
Enterprise - 100+ websites
User Seats
Unlimited*
Starter - 1 user
Business - 10 users
Enterprise - 10+ users / Unlimited
Data Retention
Core - 14 months
Enterprise - 25 months or more
Unlimited
Final Thoughts
Simple Analytics provides cost predictability through a straightforward and transparent pricing structure. This makes it simple for businesses to comprehend and budget for the costs associated with analytics. On the other hand, Piwik PRO has a pricing structure that considers the number of page views, number of modules, and preferred hosting options.
Piwik PRO's price can fluctuate based on these factors, making it more difficult to estimate its exact cost. Also, the restricted data retention policy might be a deal breaker for many.
If you are looking for a straightforward analytics tool that gives you the insights you need for a pocket-friendly price, feel free to try Simple Analytics!
FAQs
Is Piwik GDPR-compliant?
Yes, Piwik is GDPR-compliant in the sense that they don't transfer data to the U.S. However, Piwik does collect personal data and uses cookies. If you want to use Piwik, you still need an annoying cookie banner on your website.
Is Piwik self-hosted?
There is a self-hosted version of Piwik. You can install it for free but must pay for hosting and maintaining your own servers. If you are not technical, this is not an option. The cloud-hosted version is not free.
Why is Simple Analytics preferred over Piwik?
Piwik is a complex analytics tool that requires proper training and experience. Simple Analytics gives you all the insights you need in a straightforward dashboard that is easy to use. Also, Simple Analytics is cookieless by design, meaning you don't need an annoying cookie banner if you use Simple Analytics instead of Piwik.