PostHog, a prominent player in the digital age, offers open-source platforms for user behavior insights, product enhancements, and data-informed strategies. Its extensive analytics capabilities make it a valuable option for companies.
However, it's crucial to explore PostHog's pricing structure and consider alternatives to find the best fit for your business needs.
The UK Government chose Simple Analytics
Join them
Posthog
PostHog is an open-source product analytics platform that helps businesses analyze user behavior and make informed decisions. It collects event data from websites, mobile apps, and other applications, allowing businesses to track user interactions and identify bottlenecks. Posthog's key features include A/B testing, dashboard permissions, funnel experiments, group experiments, and more.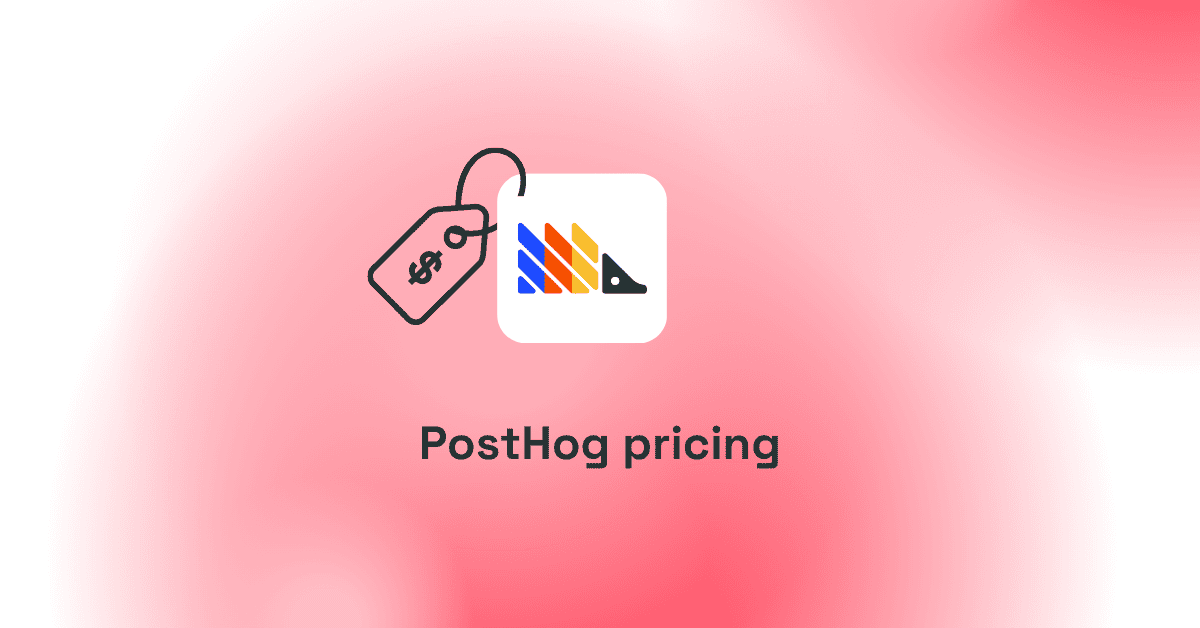 Posthog Pricing Plan
PostHog has a variety of pricing structures to meet businesses of all sizes and needs.
Posthog has three plans available:
Free
Generous free usage on every product. Best for early-stage startups and hobbyists.
What's Included:
1 million events/mo
Dashboards
Graphs & trends
Integrations
Unlimited tracked users
Community support
Funnels
Pricing: Free plan
Paid
The whole hog Pay per use with billing limits to control spending. Priority support.
What's Included:
Includes Everything in Free, plus
Group Analytics
Recording file export
Multivariate feature flags
A/B testing
SSO
Community
Lifecycle cohorts
Pricing: Product analytics + data stack pricing (Free up to first 1 million events/mo, then $0.00031/event, Volume discounts after 2 million/mo). Session replay (Free up to first 15k recordings/mo, then $0.005/recording, Volume discounts after 50k/mo)
Enterprise
What's Included:
SSO SML
Advanced permissions
B2C discounts
Team training
Dedicated support
Custom data retention
Pricing: Custom
Posthog also offers discounts to:
Non-profits: 50% off in most cases. Get in touch after signing up.
Startups: If your startup is under two years old and has raised less than $5m.
Simple Analytics: A Better Alternative
Simple Analytics is a simple-to-use, privacy-friendly analytics alternative to Google Analytics and the likes of Amplitude and Piwik. It's also one of the few analytics tools completely GDPR-compliant with EU-hosted servers.
The primary benefit of using Simple Analytics is that it lets you retain all the powerful features, such as event monitoring and goal tracking, without compromising on privacy. You also get to access something called "Mini Websites," which lets you see actual pages that referred your website, such as a tweet mentioning your website.
Simple Analytics Pricing Plan
Simple Analytics offers a straightforward pricing model based on the number of page views your website receives. Simple Analytics provides annual and monthly billing options, and it should be noted that Simple Analytics also provides a 50% discount for Non-profits on every plan.
A general overview of their pricing is as follows:
Starter
Everything you need to get started
What's Included:
100,000 datapoints per month
1 user
10 websites
events
aggregated export
Monthly: $19/month (or $9/month paid yearly)
Business
Work together on growing your business
What's Included:
Everything from the Starter plan, plus
1,000,000 datapoints per month
10 users
100 websites
raw level export
Monthly: $59/month (or $49/month paid yearly)
Enterprise
Get everything you need to grow your business
What's Included:
Everything from the Business plan, plus
1,000,000+ datapoints per month
10+ users
100+ websites
prio email support
Monthly: starting at $99+/month, ***depending on usage
Comparison
Posthog and Simple Analytics are distinct platforms with different features and pricing models. Let's examine their pricing plans and see if simple analytics is a better alternative than Posthog.
Posthog
Simple Analytics
Starting Price
Custom pricing
Starter - $19/mo ($9/mo if paid yearly)
Business - $59/mo
Enterprise - $99/mo
Free trial period
Free plan available
14 days
Trackable Items
Free - 1 project
Paid - Unlimited
Enterprise - Custom
Starter - 10 websites
Business - 100 websites
Enterprise - 100+ websites
User Seats
Unlimited in all plans
Starter - 1 user
Business - 10 users
Enterprise - 10+ users / Unlimited
Data Retention
Free - 1 year
Paid - 7 years
Enterprise - Custom
Unlimited
Final Thoughts
Simple Analytics prioritizes affordability, simplicity, privacy, and dedicated customer support, while PostHog offers a comprehensive suite of features and an open-source option.
You should choose between Simple Analytics and Posthog based on your requirements, budget, and priorities. Assessing the elements and functionalities and estimating both platforms will assist you in deciding which is the best fit for your business.
If you are looking for a straightforward analytics tool that gives you the insights you need for a pocket-friendly price, feel free to try Simple Analytics!
FAQs
What are PostHog's rate restrictions?
The restrictions for all your CRUD activities (create, read, update, delete) are set to 480 requests per minute and a healthy 4800 requests per hour. These analytics endpoints can handle up to 240 queries per minute and 1200 requests per hour.
What is Simple Analytics?
Simple Analytics is a privacy-friendly Google Analytics alternative that gives you the insights you need without collecting personal data. If you care about the privacy of your users and want an intuitive dashboard with the most important website insights, Simple Analytics might be the tool you are looking for.