Businesses can use user analytics tools to better understand user behavior and make better decisions regarding their online presence. Smartlook is one such well-known platform that offers a scope of highlights.
However, it's important to investigate its pricing plan and consider alternatives to find the best fit for your business needs. In this blog, we'll go over the pricing structure of Smartlook and talk about a better alternative worth considering.
Smartlook
Smartlook is a product analytics tool that helps businesses understand user behavior on their websites and mobile applications. It offers features like session replay, heatmaps, and funnels to track user sessions, interactions, and issues.
Smartlook connects to popular platforms like Shopify, Slack, WordPress, and Google Analytics, providing a comprehensive understanding of user experiences.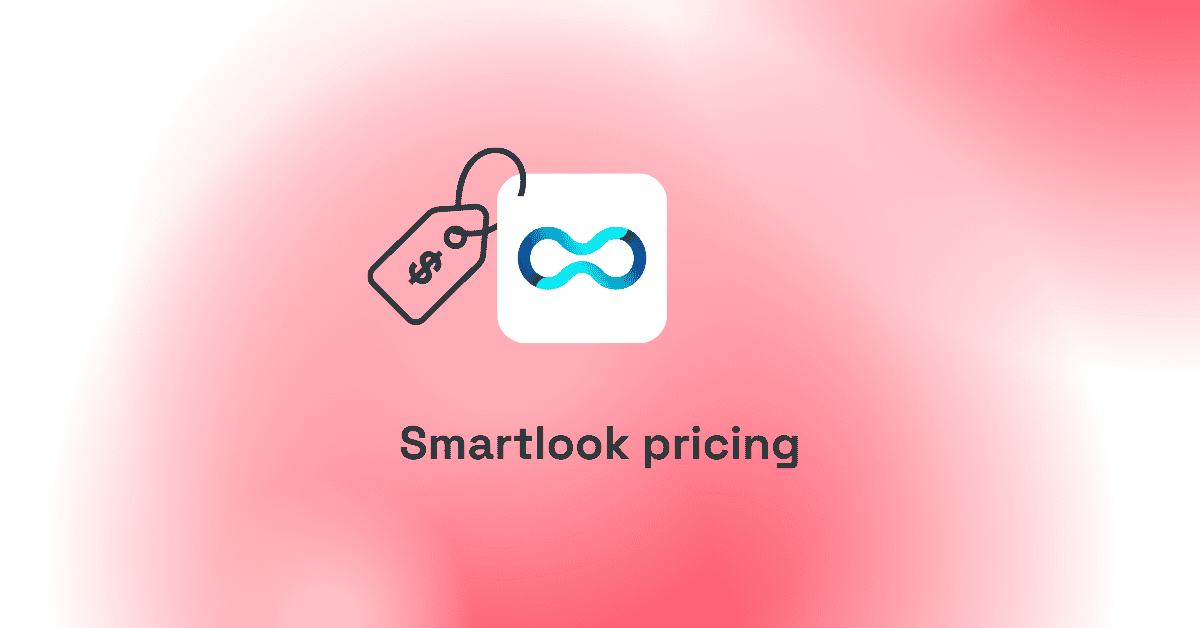 Smartlook Pricing Plan
Smartlook provides various pricing options to meet the requirements and sizes of various businesses.
Smartlook has three plans available:
Free
Start your business
What's Included:
3,000 monthly sessions
Basic product analytics
Historical data in heatmaps
Supports both web and mobile apps
One-month data retention
Integration with Slack and Google Analytics
Pricing: Free plan
Pro
An essential partner for your growth
What's Included:
Includes Everything in Free, plus
From 5,000 monthly sessions
More advanced product analytics capabilities
Daily anomaly reporting
Exports to CSV
All premium integrations
DevTools and product analytics add-ons
Pricing: Starts at $55/month
Enterprise
A tailor-made solution for your team
What's Included:
Includes Everything in Pro, plus
Tailored to your needs
Unlimited users and projects add-on
Single Sign-On / SAML
Data Export — REST API
Dedicated customer success resources
Custom Agreements
Pricing: Custom
Simple Analytics: A Better Alternative
Simple Analytics is a simple-to-use, privacy-friendly analytics alternative to Google Analytics and the likes of Amplitude and Piwik. It's also one of the few analytics tools completely GDPR-compliant with EU-hosted servers.
The primary benefit of using Simple Analytics is that it lets you retain all the powerful features, such as event monitoring and goal tracking, without compromising on privacy. You also get to access something called "Mini Websites," which lets you see actual pages that referred your website, such as a tweet mentioning your website.
Simple Analytics Pricing Plan
Simple Analytics offers a straightforward pricing model based on the number of page views your website receives. Simple Analytics provides annual and monthly billing options, and it should be noted that Simple Analytics also provides a 50% discount for Non-profits on every plan.
A general overview of their pricing is as follows:
Starter
Everything you need to get started
What's Included:
100,000 datapoints per month
1 user
10 websites
events
aggregated export
Monthly: $19/month (or $9/month paid yearly)
Business
Work together on growing your business
What's Included:
Everything from the Starter plan, plus
1,000,000 datapoints per month
10 users
100 websites
raw level export
Monthly: $59/month (or $49/month paid yearly)
Enterprise
Get everything you need to grow your business
What's Included:
Everything from the Business plan, plus
1,000,000+ datapoints per month
10+ users
100+ websites
prio email support
Monthly: starting at $99+/month, ***depending on usage
Comparison
Smartlook and Simple Analytics are distinct platforms with different features and pricing models. Let's examine their pricing plans and see if simple analytics is better than Smartlook.
Smartlook
Simple Analytics
Starting Price
Free - Free
Pro - Starts at $55/mo
Enterprise - Custom
Starter - $19/mo ($9/mo if paid yearly)
Business - $59/mo
Enterprise - $99/mo
Free trial period
Free plan available
30 days (paid plans)
14 days
Trackable Items
Free - 3
Pro - 5
Enterprise - 10 (add-on)
Starter - 10 websites
Business - 100 websites
Enterprise - 100+ websites
User Seats
Free - 5
Pro - 10
Enterprise - 20 (add-on)
Starter - 1 user
Business - 10 users
Enterprise - 10+ users / Unlimited
Data Retention
Free - 30 days
Pro - 90 days (add-on)
Enterprise - 90 days (add-on)
Unlimited
Final Thoughts
Simple Analytics provides a transparent and budget-friendly pricing strategy based on page views. You should choose between Simple Analytics and Smartlook based on your requirements, budget, and priorities. Assessing the elements and functionalities and estimating both platforms will assist you in deciding which is the best fit for your business.
If you are looking for a straightforward analytics tool that gives you the insights you need for a pocket-friendly price, feel free to try Simple Analytics!
FAQs
What payment methods does Simple Analytics accept?
They accept Credit cards, Debit cards, Bitcoin (+10% & yearly), Apple Pay, and Google Pay as payment methods for all their paid plans. You can pay in Euros, US dollars, or British Pounds. Bills starting at $500 can be paid via bank transfers, which cost an additional 10% in banking and service fees.
What does Smartlook do?
Smartlook is a tool for analyzing user experiences. Capturing and examining user sessions helps to understand how users engage with your website or mobile application. Smartlook gives you access to session recordings, conversion funnels, and user behavior analytics.
How does Smartlook function?
Smartlook observes and documents user interactions on your website or mobile application. By putting the Smartlook into practice, you'll start recording user sessions and gaining insightful information about user behavior.
What is Simple Analytics?
Simple Analytics is a privacy-friendly Google Analytics alternative that gives you the insights you need without collecting personal data. If you care about the privacy of your users and want an intuitive dashboard with the most important website insights, Simple Analytics might be the tool you are looking for.
Is Simple Analytics GDPR compliant?
Yes, Simple Analytics is an analytics tool that is fully GDPR compliant. Furthermore, it corresponds with EU-based servers and ensures user data is secure and confidential.