Woopra Analytics is an analytics tool that delivers useful information about user behavior and website performance. But Woopra's pricing structure may not meet every business's needs or budget.
We will look at Woopra's pricing and features and offer a more cost-effective alternative with comparable or superior features.
The UK Government chose Simple Analytics
Join them
Woopra
Woopra is a customer analytics platform that offers real-time insights into customer behavior and engagement across various touchpoints. It provides a comprehensive view of customer journeys by combining data from multiple sources. Behavioral segmentation, organization (B2B) tracking, and custom metrics are some of the features of Woopra.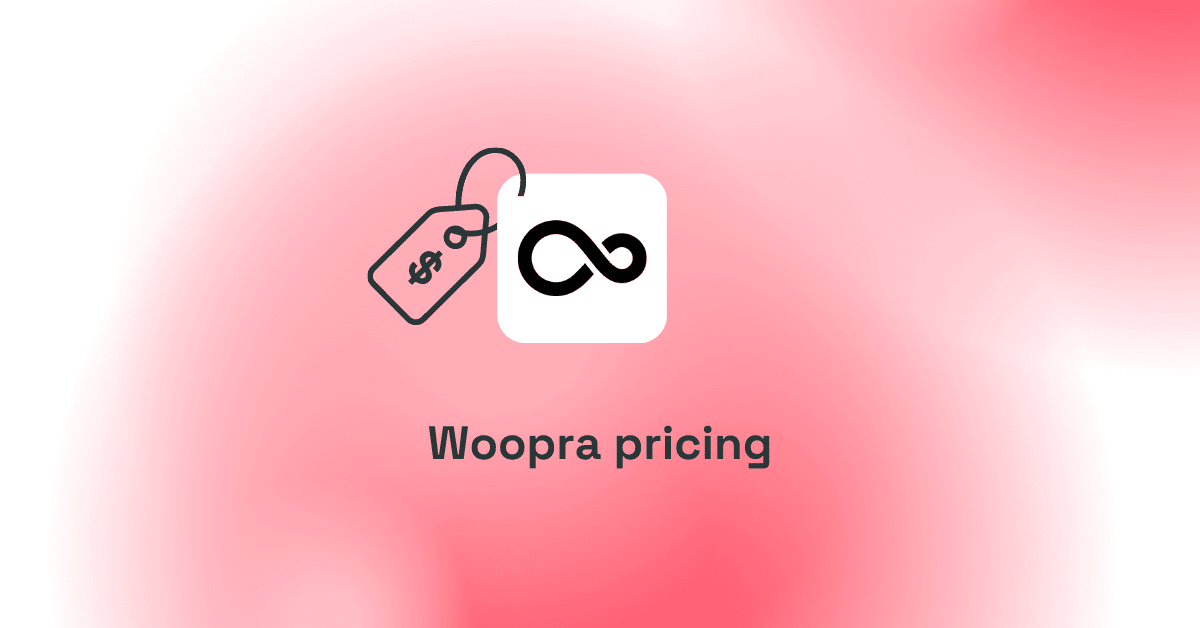 Woopra Pricing Plan
Woopra offers an array of pricing models designed to cater to the diverse needs and sizes of businesses. It provides different pricing levels, each with different degrees of support, functionalities, and features.
Woopra has three plans available:
Core
Learn and Experiment
What's Included:
500K actions/mo
90-day data retention
Core Analytics
30+ integrations
Pricing: Free plan
Pro
Journey Architect
What's Included:
5 million actions/month
2-year data retention
Advanced Analytics
Drill-down Reporting
People Metrics & Formulas
Automations
Data Loader
Premium support
Pricing: $999/month
Enterprise
Mission Control
What's Included:
50 million+ actions/month
Data Warehouse
SyncData Stores
Workflows
Organisation (B2B) Tracking
Dedicated support
Pricing: Custom
Simple Analytics: A Better Alternative
Simple Analytics is a privacy-focused website analytics platform that simplifies website traffic and user behavior without compromising privacy. It does not collect any personal data and adheres to GDPR guidelines.
Simple Analytics gives you the insights you need without complexities to improve your business. Pricing is transparent and based on the number of page views, with flat monthly fees and flexible pricing tiers.
Simple Analytics Pricing Plan
Simple Analytics offers a straightforward pricing model based on the number of page views your website receives. Simple Analytics provides annual and monthly billing options, and it should be noted that Simple Analytics also provides a 50% discount for Non-profits on every plan.
A general overview of their pricing is as follows:
Starter
Everything you need to get started
What's Included:
100,000 datapoints per month
1 user
10 websites
events
aggregated export
Monthly: $19/month ($9/month billed yearly)
Business
Work together on growing your business
What's Included:
Everything from the Starter plan, plus
1,000,000 datapoints per month
10 users
100 websites
raw level export
Monthly: $59/month ($49/month billed yearly)
Enterprise
Get everything you need to grow your business
What's Included:
Everything from the Business plan, plus
1,000,000+ datapoints per month
10+ users
100+ websites
prio email support
Monthly: starting at $99+/month, ***depending on usage
Comparison
Woopra and Simple Analytics are distinct platforms with different features and pricing models. Let's look at their pricing plans and see if simple analytics is a better alternative than
Woopra
Simple Analytics
Starting Price
Core - Free
Pro - $999/mo
Enterprise - Custom
Starter - $19/mo ($9/mo if paid yearly)
Business - $59/mo
Enterprise - $99/mo
Free trial period
Free plan available
14 days (Pro plan)
Demo available (Enterprise plan)
14 days
Trackable Items
Woopra provides customised packages
Starter - 10 websites
Business - 100 websites
Enterprise - 100+ websites
User Seats
Core - 10
Pro - 50
Enterprise - 50+
Starter - 1 user
Business - 10 users
Enterprise - 10+ users / Unlimited
Data Retention
Core - 90 days
Pro - 24 months
Enterprise - 24+ months
Unlimited
Final Thoughts
Woopra has more advanced features and capabilities, but its pricing may be better suited to businesses with larger budgets or specific analytics needs. On the other hand, Simple Analytics offers a low-cost option focusing on essential website analytics without sacrificing data privacy or the capacity to track every visitor.
Ultimately, choosing between Simple Analytics and Woopra depends on your budget, particular analytics requirements, technical capabilities, and the significance of user privacy.
If you are looking for a straightforward analytics tool that gives you the insights you need for a pocket-friendly price, feel free to try Simple Analytics!
FAQs
What exactly does Woopra does?
A real-time web analytics tool is called Woopra. Businesses can use it to examine real-time data on user activity. Like Google Analytics, Woopra uses a tracking code that is added to a website to collect data on all visits.
What advantages does using Woopra offer?
Woopra provides customer journey analytics without any hassle. Organizations can use it to see, analyze, and experience each customer journey stage.
Data-driven teams can accelerate their growth and innovation by utilizing Woopra's capabilities. They make wise decisions to maximize their plans and propel success by gaining insightful knowledge about customer behavior, spotting areas for development, and identifying possibilities.
What is Simple Analytics?
Simple Analytics is a privacy-friendly Google Analytics alternative that gives you the insights you need without collecting personal data. If you care about the privacy of your users and want an intuitive dashboard with the most important website insights, Simple Analytics might be the tool you are looking for.
Is Simple Analytics GDPR compliant?
Yes, Simple Analytics is an analytics tool that is fully GDPR compliant. It corresponds with EU-based servers and ensures user data is secure and confidential.