WP Statistics is a popular WordPress analytics plugin to measure and analyze website traffic. This blog will look at WP Statistics' pricing and provide a superior alternative with advanced features and competitive pricing.
The UK Government chose Simple Analytics
Join them
WP Statistics
WP Statistics is a WordPress plugin that offers website owners precise data and analytics on their website traffic and visitor behavior. It is intended to be user-friendly and simple to set up on WordPress websites. It displays data through clear visualizations and reports.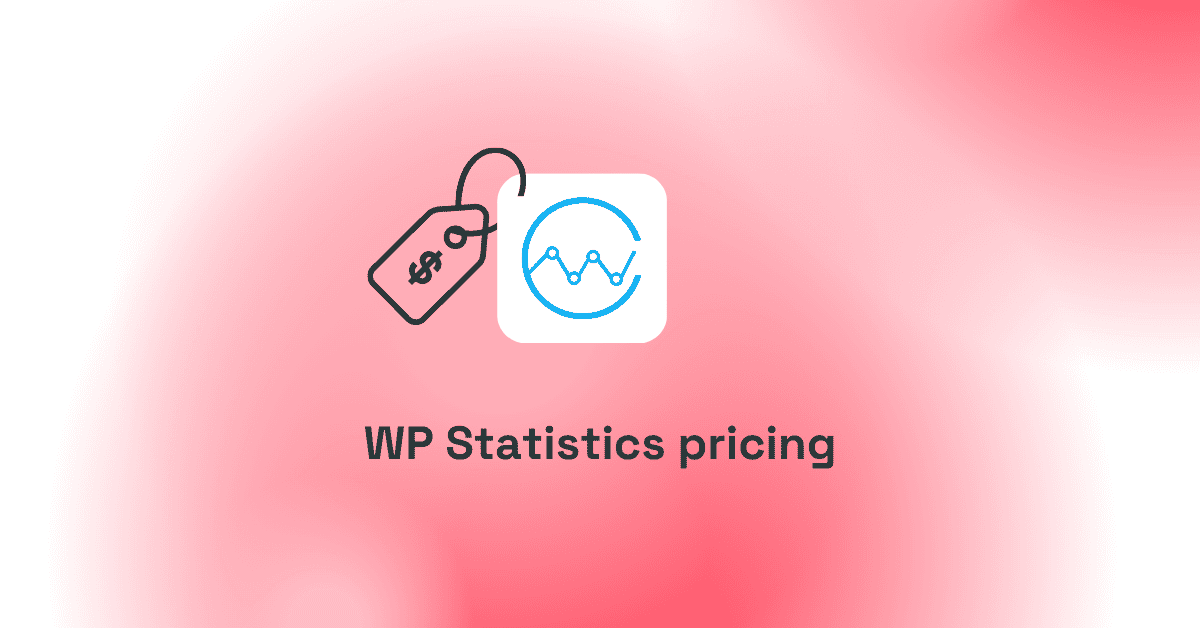 WP Statistics Pricing Plan
WP Statistics is free to download, but you can purchase Add-ons Features:
User Online – see how many people are currently viewing your site
Visits – see how many hits your site gets each day
Visitors – see who's visiting your site
Page Tracking – see which pages are viewed most often
Search Engines – see search queries and redirects from popular search engines like Google, Bing, DuckDuckGo, Yahoo, Yandex, and Baidu
GeoIP – see location by Country
GDPR – not storing IP addresses in the database
Visitors' Locations – see an interactive map of visitors' locations
Reports – receive e-mail reports of statistics
& more
Add-Ons Pricing:
| | WP-Statistics Data Plus | WP-Statistics Customization | Widgets | Real-Time Stats | Advanced Reporting | Mini Chart | Rest API | 7 in One Add-Ons Bundle |
| --- | --- | --- | --- | --- | --- | --- | --- | --- |
| Single Site | $39/year | $39/year | $39/year | $39/year | $39/year | $15/year | $15/year | $119/year |
| 5 Sites | $99/year | $99/year | $99/year | $99/year | $99/year | $39/year | $39/year | $249/year |
| Unlimited | $169/year | $169/year | $169/year | $169/year | $169/year | $99/year | $99/year | $449/year |
Simple Analytics: A Better Alternative
Simple Analytics is a simple-to-use, privacy-friendly analytics alternative to Google Analytics and the likes of Amplitude and Piwik. It's also one of the few analytics tools completely GDPR-compliant with EU-hosted servers.
The primary benefit of using Simple Analytics is that it lets you retain all the powerful features, such as event monitoring and goal tracking, without compromising on privacy. You also get to access something called "Mini Websites," which lets you see actual pages that referred your website, such as a tweet mentioning your website.
In addition, implemeting Simple Analytics on a Wordpress website is very straightfoward with our Wordpress plugin.
Simple Analytics Pricing Plan
Simple Analytics offers a straightforward pricing model based on the number of page views your website receives. Simple Analytics provides annual and monthly billing options, and it should be noted that Simple Analytics also provides a 50% discount for non-profit organizations on every plan.
A general overview of their pricing is as follows:
Starter
Everything you need to get started
What's Included:
100,000 datapoints per month
1 user
10 websites
events
aggregated export
Monthly: $19/month ($9/month billed yearly)
Business
Work together on growing your business
What's Included:
Everything from the Starter plan, plus
1,000,000 datapoints per month
10 users
100 websites
raw level export
Monthly: $59/month ($49/month billed yearly)
Enterprise
Get everything you need to grow your business
What's Included:
Everything from the Business plan, plus
1,000,000+ datapoints per month
10+ users
100+ websites
prio email support
Monthly: starting at $99+/month, ***depending on usage
Comparison
WP Statistics and Simple Analytics are distinct platforms with different features and pricing models. Let's look at their pricing plans and see if simple analytics is better than WP Statistics.
WP Statistics
Simple Analytics
Starting Price
Free, can purchase add-ons
Starter - $19/mo
Business - $59/mo
Enterprise - $99/mo
Free trial period
Free plan
14 days
Trackable Items
Per website licence
Starter - 10 websites
Business - 100 websites
Enterprise - 100+ websites
User Seats
As many as WordPress admins
Starter - 1 user
Business - 10 users
Enterprise - 10+ users / Unlimited
Data Retention
As long as website data is retained
Unlimited
Final Thoughts
Simple Analytics has a simple price structure with no hidden fees. WP Statistics is free, but additional features require purchasing add-ons. When comparing Simple Analytics and WP Statistics, Simple Analytics shines in its transparent pricing approach. Also, WP Statistics only works with WordPress.
It's not only about price. Affordability is just one part of the equation. It also depends on your business's requirements, budget, and goals.
If you are looking for a straightforward analytics tool that gives you the insights you need for a pocket-friendly price, feel free to try Simple Analytics!
FAQs
How much does WP statistics cost?
WP Statistics is free, but you must buy add-ons to get the insights you need to improve your website.
How do I see stats in WordPress?
You can use plugins, such as the Simple Analytics plugin for Wordpress, to get website analytics in Wordpress.
Is WP Statistics GDPR-compliant?
No, WP Statistics is not GDPR-compliant. It's not a privacy-friendly analytics tool. If you are looking for one, you should check out Simple Analytics.
Should I use Simple Analytics?
Simple Analytics is a privacy-friendly Google Analytics alternative that gives you the insights you need without collecting personal data. If you care about the privacy of your users and want an intuitive dashboard with the most important website insights, Simple Analytics might be the tool you are looking for.