You might want to delete your Google Analytics account for multiple reasons. Your website is not active anymore, or you have quit your blog, or maybe you want to switch to another (privacy-friendly) analytics tool.
The last reason is getting more steam lately. In the first place, this is because website visitors care about their privacy. In addition, Google Analytics announced in march this year they would sunset universal analytics in favor of GA 4. A growing need for online privacy has driven this change. Although, the question remains if GA4 is actually more privacy-friendly than its predecessor.
At the same time, EU privacy watchdogs have been cracking down on Google Analytics since the beginning of 2022. By now the Austrian, French, Italian, Danish, and Finnish authorities have taken a stance against Google Analytics. This is the result of a coordinated approach on a European level and more EU Member States are likely to follow in the coming months.
There's never been a better time to delete your Google Analytics account; let's dig in and find out how!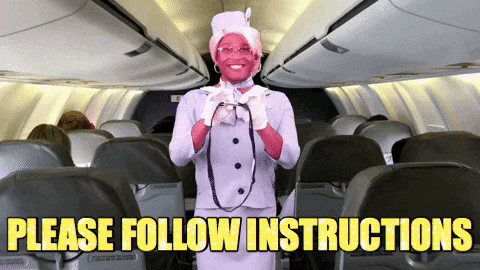 Let's jump in!
How to remove Google Analytics from your website
Before showing you how to delete your Google Analytics account, we should touch upon the fact that there are multiple hierarchies in Google Analytics. This is to prevent confusion and to ensure you are deleting the right stuff.
Account: There is at least one account through which you can see your analytics
Property: This can be a website. An account can have multiple properties
View: This can be a subdomain for a specific website.
You may have multiple accounts with multiple properties that have multiple views.
If you delete your Google Analytics account, any properties associated with that account will be deleted as well. Deleting a property removes all the views, filters, and settings (including advanced settings) of that specific property. If you don't want to lose your historical data, you could create a copy or import it directly into another analytics tool. For example, at Simple Analytics we've created a Google Analytics importer so you can directly see your historical data in our dashboard.
When you want to delete a Google Analytics property, like a website, follow these steps:
Login into your Google Analytics account
In the account overview, you can navigate to the Admin section by clicking on the icon at the bottom left of your screen.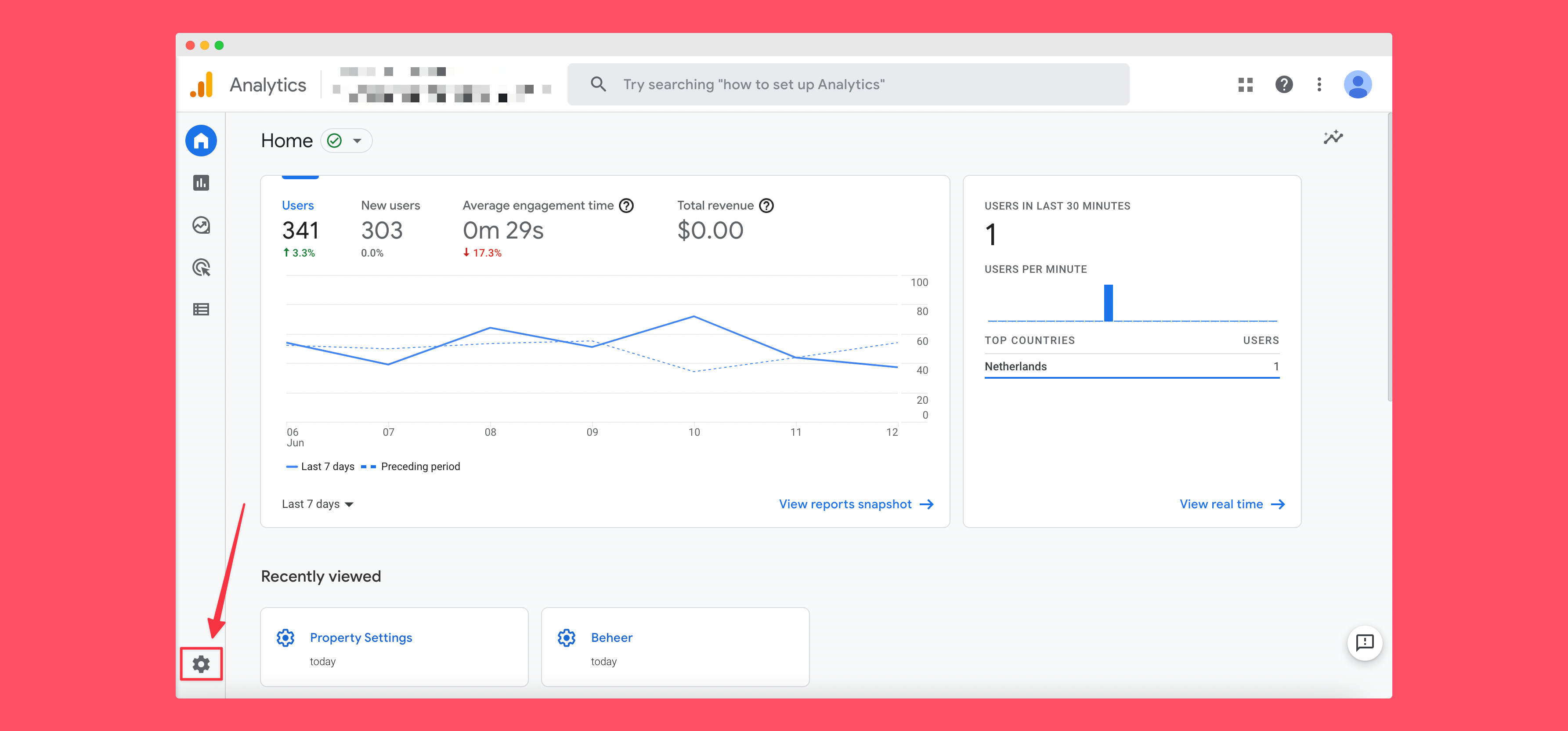 Go to property settings
When you open the admin section, you can choose between account, property, and view. We want to delete a website, so we navigate to property settings.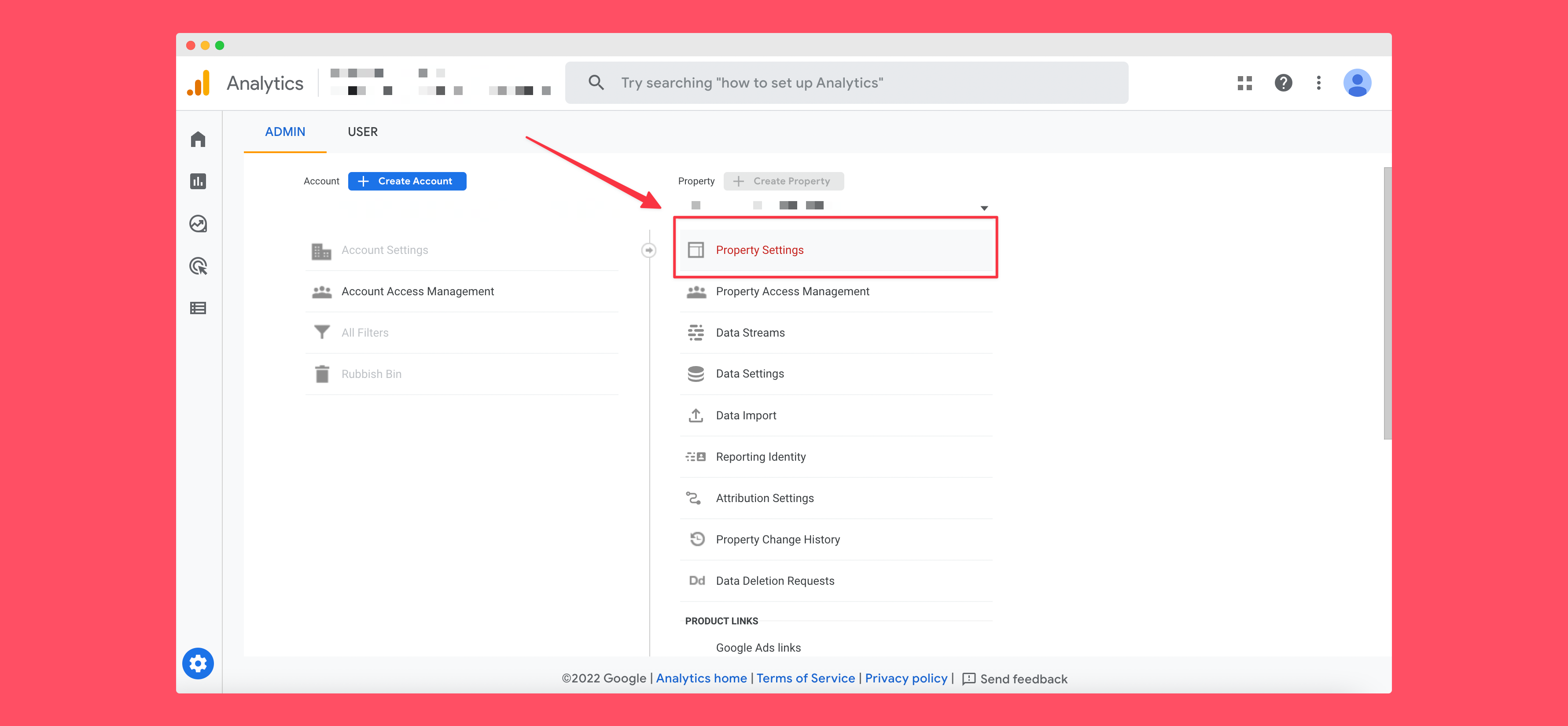 Select the property and move to trash
Your website is now in trash. You (and others with permission to manage users) will get notified by email that your website will be deleted.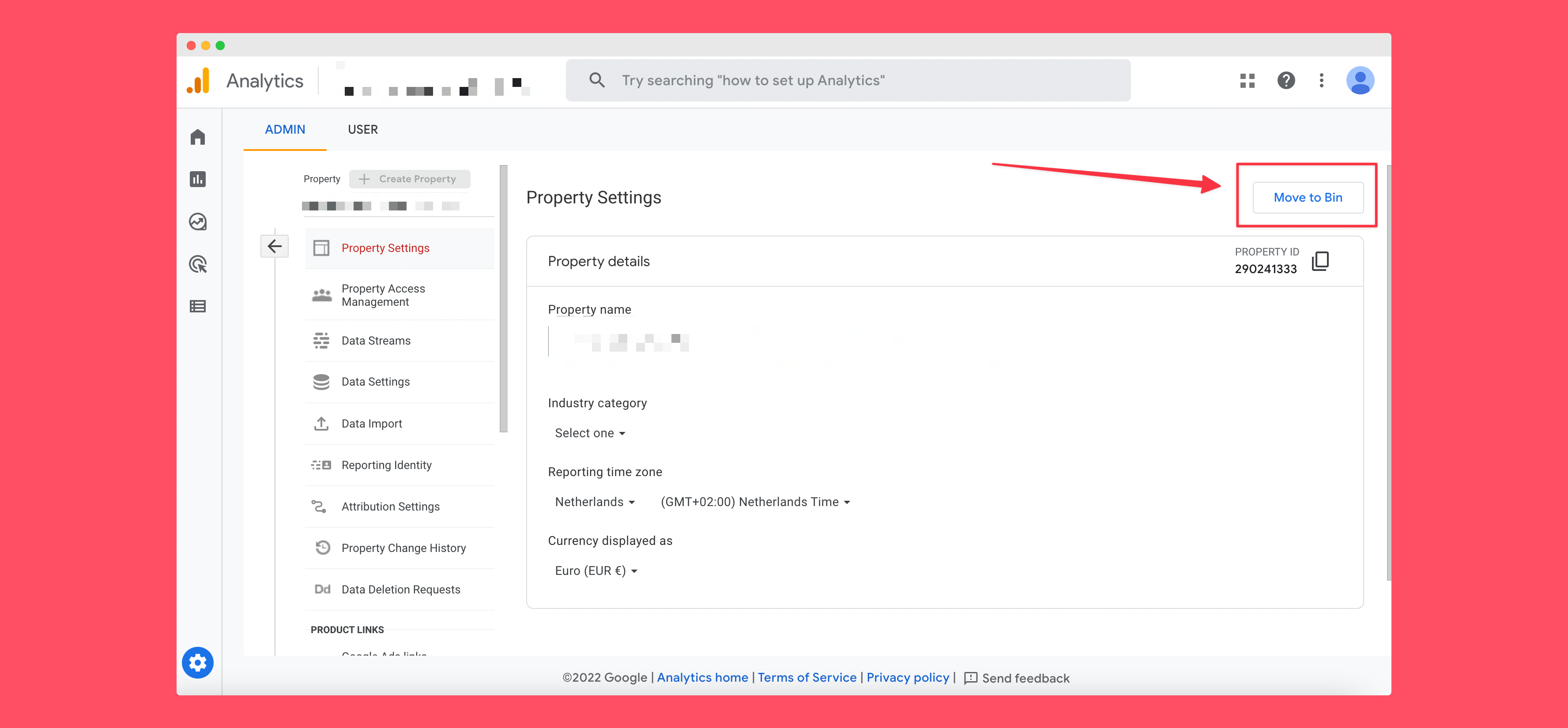 Remove code from your website
After you've deleted the website, make sure to remove the code from your website as well. If you are using a plugin, you can just disable the plugin to remove analytics.
How to restore your Google Analytics data
It is possible to restore your data within 35 days if you change your mind. If the data is deleted permanently, you must start from scratch and set up a new Google Analytics account.
If you want to restore your Google Analytics data, follow these two steps:
Login into Google Analytics and navigate again to the Admin section left bottom
In the admin section, under Account, you will see a trash can. Click on the trash can and restore the property you want to restore.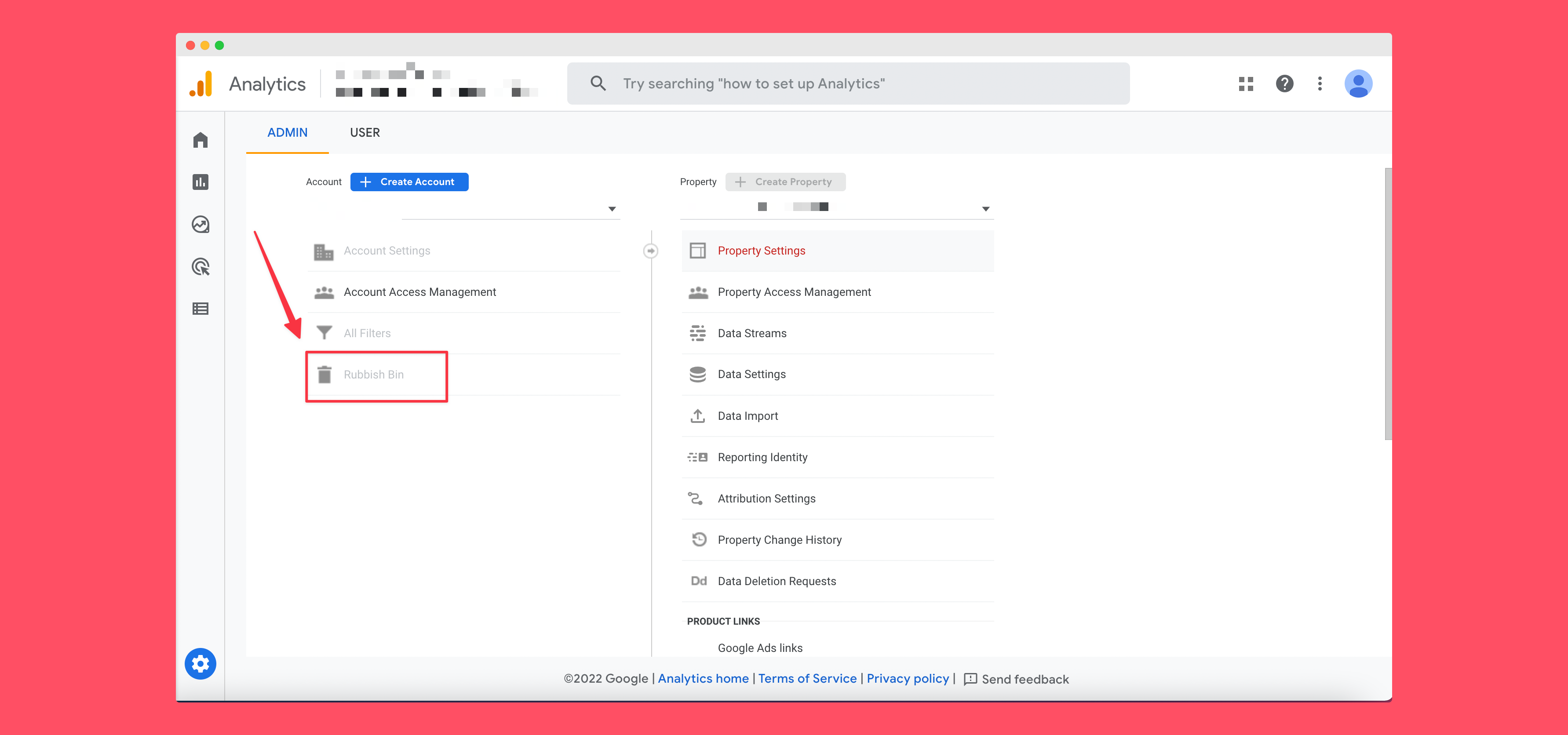 Delete Google Analytics altogether
If you want to take it a step further and delete your Google Analytics account altogether, you can follow roughly the same steps as when deleting a property. The only difference is that to delete your account; you navigate to account instead of property.
By now, it should be clear how to remove your Google Analytics account (or a Google Analytics property). If you are discontinuing your blog or website, the following part of this blog won't be of any direct interest to you; however, if you are deleting Google Analytics because you don't want to support the biggest data-devouring machine in the world. In that case, you might want to check out some privacy-friendly alternatives.
Why you should get rid of Google Analytics
Google Analytics has come under fire from European authorities because it requires transfers of personal data to the US. US data transfers are a long story and we already discussed it in detail, so here is the short version.
In 2020 the Schrems II ruling of the EU Court of Justice made it more complicated for companies to transfer data to the US. The ruling requires supplementary measures for US data transfers in order to protect personal data from State surveillance. This is difficult or impossible for some services, including Google Analytics.
After the Schrems II ruling authorities in Austria, France, Italy, and Finland ruled against the use of Google Analytics, and the Danish authority essentially endorsed the same position in a press release. While all the cases are about individual websites, the rulings practically amount to State-wide bans because the reasoning behind them is general and applies to other cases too. With coordination at a European level, and the influential French and Italian authorities leading the way, other Countries are likely to follow.
In the meantime the EU and the US are finalizing a new data transfer framework that should make data transfers easier. The decision from the European Commission is pending Member States approval and will certainly be challenged in court. The Court of Justice already invalidated two data transfer frameworks for the US in the past, so the future of data transfers remains uncertain.
At the moment, using Google Analytics is a compliance risk because it cannot be implemented in compliance with the GDPR. In other words, you are liable to be fined.
Of course, privacy goes well beyond compliance with the law. If you want to prioritize the privacy of your users, ditching Google Analytics should be a no-brainer.
Google Analytics tracks uses aggressively and shares their data with Google, a company with a less-than-stellar record for privacy. This is also the case for Google Analytics 4, despite Google's claims that it is more privacy-friendly than Universal Analytics. In truth, the new version is more privacy-friendly in some ways and more invasive in others (as we explained in this blog).
There are other reasons to ditch Google Analytics. For instance, it slows down your website and features a complex user interface, with many functionalities that go beyond the needs of most users and make the tool difficult to learn.
Last but not least, Google is phasing out Universal analytics in July 2023. If you are still using Universal Analytics, you will soon need to ditch it anyway. Why not ditch it in favor of a more privacy-friendly tool?
Import your Google Analytics data into a privacy-friendly alternative
There are other (privacy-friendlier) options for website analytics out there, built by companies that have chosen a different path from Google Analytics and opted for privacy. Simple Analytics is one of them.
We are a small and independent team that believes in creating a web that is friendly to website visitors. It's a David vs. Goliath, but we believe we are on the right end.
At Simple Analytics, we provide website owners with the insights they need while protecting the privacy of your users and complying with privacy laws. It's cookieless by design, and you don't need to use a cookie banner on your website.
One of the biggest issues with switching to another web analytics tool is the hassle of setting things up. However, at Simple Analytics, we've made this as smooth as possible as we allow you to import your Google Analytics data directly into our dashboard.
If you are thinking of exploring privacy-friendly Google Analytics alternatives. You might want to give us a try.