Before you can track the performance of your website using Google Analytics, you will need to take a few steps to ensure you installed everything correctly.
In this article, we'll show you how to install Google Analytics, so you can start gathering insights. It should be noted that working with Google Analytics can be overly complex and requires some experience. We'll try to guide you the best we can.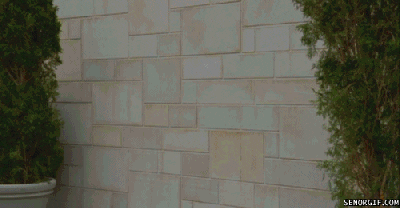 The UK Government chose Simple Analytics
Join them
Let's dive in!
How to create a Google Analytics account?
Google Analytics works by copying a tracking code into your website. The code sends data to the Google Analytics servers when someone visits your website. This data is processed and shown in your dashboard. To set it up, you can follow the steps below;
Go to the Google Analytics website and click "Sign Up" in the top right corner of the page.
Enter your website URL, account name, country, and time zone in the signup form.
Accept the Terms of Service and then press "Get Tracking ID" button at the bottom right side of this page.
The tracking code you'll receive needs to be added to all pages you want to track on your website. This can be done manually or with the help of a plugin. You can also use Google Tag Manager to install your tracking code.
If done correctly, Google Analytics will now begin collecting data from your website.
How to connect Google Search Console to Google Analytics?
Google Search Console monitors and maintains your website's presence in Google search results. It's free to use and definitely recommended to set up. It allows you to see how your website performs in search, identify potential issues, and submit your sitemap and individual URLs for crawling. Follow the steps below to set it up:
Log in to your Google Search Console account and click on the "Settings" tab.
On the left side menu, select "Google Analytics Property" and choose "Create new property from the dropdown menu."
Enter all the requested details for the new property (e.g., name, URL) and check that they are all correct before continuing.
Once completed, click "Create."
You will then see a message that says your new Google Analytics property has been successfully created, and on the same page, you will find the "tracking code."
Copy that tracking code and open your Google Analytics account.
Go to the "Admin" page and select the property you just created from the drop-down menu in the middle of the page.
Scroll down to the "Tracking Info" section and click on "Google Search Console."
Paste the code you copied earlier into the "Tracking Code" field and click "Save."
Google Analytics and Google Search Console will now be connected.
How to add users to Google Analytics?
Especially if you work in a marketing team or want to share insights with your co-founder, you will want to add people to your Google Analytics account. You can do so by following these steps:
Log in to your Google Analytics account and click on "Admin," located at the bottom left of the page.
Select the specific Account, Property, and View that you would like to give a user access to from the drop-down menus (if applicable).
Under "User Management," select "+ New User."
Enter the email address of the user you would like to invite and select their permission level. Before submitting this step, you will also need to fill out any additional information requested by Google (like name, etc.).
At the bottom of the page, click "Add."
You can add as many users as you like to your account and easily manage their access levels and data permissions from the User Management screen.
How to share Google Analytics access?
It's only possible to share access to a Google Analytics account if you are an administrator. Here's how to do it:
First, log in to your Google Analytics account and click on the Admin tab. Then select User Management from the drop-down menu. You will then be asked to enter the email address of the person you'd like to add as a user. You can also assign them different access levels, including View Reports, Edit Configuration, Collaborate, or Manage Users. Once you've selected their permission level and clicked Add, they'll receive an email invitation with instructions on how to accept the invite and start using Google Analytics.
How to check if Google Analytics is working?
If you don't see any real-time data, or if the data looks incorrect, there may be an issue with the tracking code. You can do the following to check whether it works::
Check the Status Report in Google Analytics: Under the 'Reporting' tab, find the 'Status Reports' section and click on 'Real-Time.' This will show any active users currently viewing your site/app. If none are listed, then either there isn't any traffic or Google Analytics hasn't been set up correctly yet.

Use a Debugging Tool: There are helpful debugging tools that you can use to confirm that Google Analytics is working properly. One of the most popular ones is the Google Tag Assistant Chrome extension, which will provide information about any tracking tags that have been successfully implemented.
How long does it take for Google Analytics to start tracking?
It typically takes about 24-48 hours for Google Analytics to start collecting data. The exact time can vary depending on several factors, including the size and complexity of your website, the amount of traffic, and the availability of Google's servers.
You should expect to see some data in your Google Analytics account within a few hours of installing the tracking code. Still, it typically takes longer for Google Analytics to collect and process a significant amount of data.
Final Thoughts
Ensuring Google Analytics is installed correctly is important to gather insights on your website performance. Getting everything right from the start can be challenging, as Google Analytics is a complex analytics tool.
Google Analytics will require some experience and know-how to ensure it's working optimally for your website. If you are looking for a simple overview of your website performance in a straightforward dashboard, Google Analytics might not be the right tool.
This is the reason we built Simple Analytics. A simple web analytics tool that gives you the insights you need and lets you discover opportunities at a glance. If you want to see what that looks like, check out our live dashboard. If this fits your needs, feel free to give us a try!